Hispanic Heritage Month events, Samford alumnus Nathan Yoguez visited campus on Wednesday, Oct. 10. He discussed protecting immigrant workers from abusive U.S. employer practices. Many immigrants work in the U.S. through the H-2B visa program.
According to Yoguez, many of these workers are employed in Louisiana's seafood industry. Louisiana's seafood industry is the second- largest seafood producer in the U.S. behind Alaska and had a $2.4 billion economic impact on Louisiana.
Consequently, this industry requires a large workforce. When employers face a U.S. worker shortage, they request immigrant workers through the Department of Labor's H-2B visa program.
The Department of Labor requires employers to retain immigrant workers for a minimum of six weeks, but immigrants cannot work in U.S. indefinitely. Under the program, immigrants can only work temporarily such as during seasonal events. For example, immigrants generally work during Louisiana's seasonal crawfish fishing which occurs only between the summer and fall.
However, immigrant workers can request a one time occurrence and can work in the U.S. for a maximum  of three years. Yoguez said many employers depend on immigrant workers but some may not necessarily need immigrant labor.
According to Yoguez, some employers intentionally drive away U.S. workers. Employers offer American workers wages lower than that job's prevailing wage.The prevailing wage is the  hourly average wage for a job.
"Employers actively displace (American) workers in the process of recruiting workers for the H-2B visa program. Employers purposely and actively recruit immigrant workers," he said.
For instance, Yoguez said employers will post a job online and will interview American citizens but only offer them $6.20 an hour. Most American workers will refuse to work for this amount so employers then request immigrant workers who generally work for this lower wage.
Due to these low wages, Yoguez said many immigrant visa workers struggle supporting themselves and their families.
"H-2B visa workers are paid under or at the minimum wage.That is not sufficient enough to pay rent, pay for food, and let alone provide for your family," he said. "This is a huge problem and is very common in the H-2B visa program."
According to Yoguez, undocumented immigrants earn higher wages than immigrants with work visas. Undocumented immigrants earn the U.S. minimum wage or higher.
Besides low wages, Yoguez said employers promise deceptive job order. For example, recruiters promise immigrants 60-hour-work weeks at $10 a hour. Due to the three-fourths guarantee rule, Yoguez said employers must guarantee at least that much pay. However, employers pay immigrants less when they arrive to the U.S.
"Even if (employers) do not offer them those hours, they still have to give them that money because that is what they promised. (Immigrants)arrive on their job sites in the U.S. and realize they are actually going to be paid $6.20," he said.
Yoguez said the Department of Labor should investigate these abusive recruitment practices so immigrant workers are adequately paid. However, the 2016 Department of Labor Appropriations Act prevents this agency from using funds to actively audit employer recruitment strategies.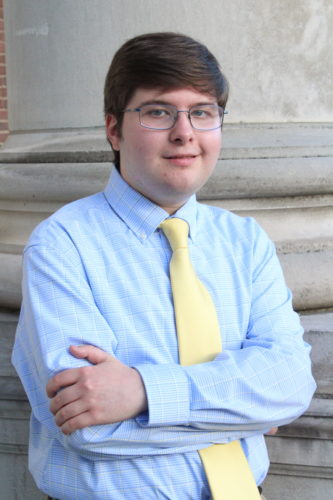 William is our News Editor. He is a Journalism & Mass Communications major from Birmingham, Alabama.