Artificial intelligence and other robotic equipment have overtaken many jobs formerly held by humans in recent years.
However, Cengage, an online-learning service, released a press release featuring the results of surveyed employers and recent college graduates in September 2018.
The surveys revealed many companies now face a shortage of workers that specialize in problem solving skills such as communication and critical thinking skills.
Cengage, which also sells textbooks, had Morning Consult perform the survey.
For the survey, Morning Consult interviewed 502 employers and 150 human resources officers online between Sept. 11-18, 2018. Those interviewed are all currently tasked with hiring new employees at their businesses.
Through this research, according to the news release Morning Consult determined six skills employers deem necessary for potential job applicants to possess. Overall, employers most desperately want good listeners. Seventy-four percent said listening was the most valuable skill in the workplace.
Attention to detail was second at 70 percent, followed by communication (69 percent), critical thinking(67 percent), social skills (65 percent) and learning skills (65 percent).
However, 73 percent of employers said they struggle finding people with these qualities and some, around 34 percent, believe this stems from a larger problem. These employers argue that universities and higher education institutions do not stress these skills enough.
The CEO of Cengage, Michael Hansen, said this survey indicates the modern workforce requires a good balance of technology and people skills.
"These results show that we must not underestimate the power of the people factor in the workforce. Technology and automation will continue to change and replace jobs, but there are skills that cannot be automated, such as the ability to think critically or problem solve," he said, according to the press release.
From Hansen's perspective, these skills need to be emphasized in colleges and taught in the classroom more. He also suggested industries need to better communicate their workforce needs.
"There is a need for more soft skills training, both in college and on the job, and today's learners and graduates must continue to hone their skills to stay ahead," Hansen continued. "The onus is on everyone – students, colleges, employers and industry partners like Cengage – to make learning more accessible, relevant and affordable."
Many college students agree that certain skills are not being taught at universities or in the workplace that are needed to perform their jobs.
Seventy-seven percent of college students fear they do not have the necessary skills for certain jobs, according to the press release.
For many recent college graduates feel this is true because 65 percent say they have struggled to find jobs.
Ultimately, Hansen said college students should not worry for those who prioritize both technological skills as well these problem-solving skills will be more employable. However, he said problem-solving skills are still the most invaluable skills in America's workforce.
"For candidates willing to hone their 'uniquely human skills,' there is opportunity," said Hansen. "While employers anticipate that computer and tech skills will be among the most coveted in the next five years, many human skills, such as critical thinking, communication, and the ability to learn new skills will remain important."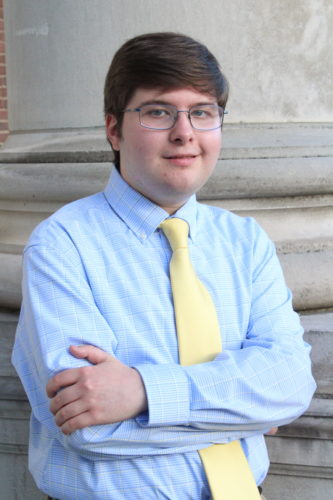 William is our News Editor. He is a Journalism & Mass Communications major from Birmingham, Alabama.