Spring Break is right around the corner. For those who are stuck in Birmingham for the week, here are some fun day trips.
Childersburg, Alabama, is less than an hour away from Birmingham and is considered the oldest continually occupied city in America. It was first settled by the Spanish back in 1540. Childersburg's landmarks include Kymulga Grist Mill Park and DeSoto Caverns Park, featuring the oldest recorded cave in the United States. At 30 feet long, the onyx draperies in the cave are among the largest free hanging formations. To book a visit to the cave, visit https://www.desotocavernspark.com/
Florence, Alabama, is considered one of the South's best small towns, according to Southern Living. For any Gilmore Girls fans hoping to find a Southern Stars Hollow, look no further than downtown Florence. It features the oldest ice cream shop in Alabama, Trowbridge's. Founded in 1918 and still operating in its original location, Trowbridge's is best known for its orange pineapple ice cream. Dismals Canyon might be the only place in Alabama that feels like a piece of Middle Earth. In Phil Campell, Alabama, the 85-acre natural conservatory was designated a "National Natural Landmark" in 1975. It's one of the few places where insects called dismalites, or glow worms, can be found. Visitors can swim in a natural pool, hike to a temple cave of the Paleo Indians or photograph Rainbow Falls. Visit http://www.dismalscanyon.com/thecanyon/index.html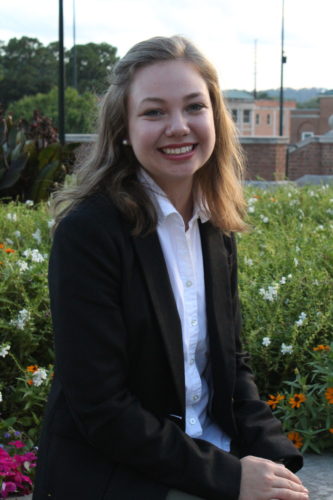 Kathryn has returned as our Features Editor. She is a junior Journalism & Mass Communications major with a concentration in print and is from Atlanta, Georgia.