As the 2020 presidential election approaches, more than a dozen candidates are already running for president and many candidates have already shared their platforms.
Fourteen Democratic candidates have already qualified, while Republican President Donald Trump is expected to run for reelection. Republican Bill Weld has created a presidential exploratory committee. The Crimson took at look at some of these individual platforms.

Donald Trump
Political Party: Republican

According to his website, Trump's 2020 platform mirrors his first presidential term with the economy, jobs and immigration reform remaining his biggest priorities.

Immigration

Throughout Trump's presidency, he has advocated for stricter immigration laws and has requested that Congress fund a Southern border wall according to his campaign website. Trump's website also states that under his administration, the U.S. Immigration and Customs Enforcement, ICE, has arrested 110,568 illegal immigrants. He also ended the Deferred Action For Childhood Arrivals or DACA.

The Economy and Jobs

The Trump administration passed The Tax Cuts and Jobs Act, which decreased the corporate tax rate from 35 percent to 21 percent, increased tax deduction rates and reduced the amount of taxes Americans owe overall according to Trump's campaign website. Trump's website also states that he expanded business apprenticeship programs, which would serve as an alternative way for Americans to advance their careers instead of attending college, according to Trump's campaign website.

Other issues in Trump's platform include: foreign policy, slashing regulation, national security and defense as well as land and agriculture.

Elizabeth Warren
Political Party: Democratic

Massachusetts Senator Elizabeth Warren would focus on reforming America's institutions, assisting the middle class and protecting the U.S.'s electoral process and systems according to her website.

Reforming Institutions

Warren would tackle problems she sees facing America's justice and legislative systems. First, she would create a fairer criminal justice system and prevent discrimination based on race or wealth. She would fight corruption in Congress by enacting policies that would minimize money's influence and require all lobbyists to register with the federal government ,according to her campaign website.

Protecting the U.S. electoral process

Warren has pledged to prevent foreign countries from interfering with U.S. elections and the electoral process. Domestically, she would outlaw gerrymandering and voter suppression laws, according to her campaign website.

Assisting the Middle Class

Lastly, Warren's website states she would give Americans more workplace rights such as strengthening unions and passing a law that would allow workers to elect at least 40 percent of a company's board. On a larger scale, Warren would prevent monopolies and create a ultra-millionaire tax that would tax America's 75,000 wealthiest families.

Jay Inslee
Political Party: Democratic

Climate Change

Washington governor Jay Inslee has centered much of his platform around halting and addressing climate change. His campaign website states that he views climate change as one of the biggest threats facing the U.S. and claims that climate change has created deadly and costly natural disasters. He supports the Green New Deal and the Paris Climate Agreement.

Inslee would tackle climate change with a four-step process. He would shift the U.S. entirely toward renewable energy and away from fossil fuels, which would reduce pollution. According to Inslee, this transition would create a clean energy economic sector and millions of jobs. Finally, Inslee's would address pollution in local communities and help ensure all Americans have clean water and air.

John Delany
Political Party: Democratic

John Delany has outlined 10 issues in his platform, ranging from climate change to universal healthcare.

Climate Change

According to Delany's campaign website, he believes climate change is national security threat but also a global concern that threatens the entire planet's ecosystem. As president, Delany would curtail climate change by imposing a federal carbon tax, rejoining the Paris Climate Agreement and transitioning the U.S. toward renewable energy.
Economic Opportunity

According to Delany, automation and globalization have stripped jobs from many communities and made it harder to achieve the American Dream. Consequently, he would encourage businesses to expand into these communities through tax incentives. On a large scale, Delany would create new jobs to repair and modernize America's infrastructure such as repairing roads and expanding internet access.

Education
Delany wants to modernize the U.S.'s public education system by creating a K through 14 system, which would add two new grade levels. This system would incorporate community colleges and technical schools into public education.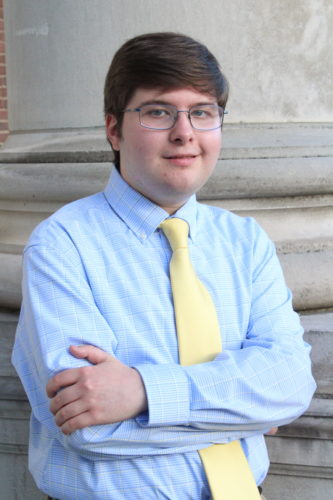 William is our News Editor. He is a Journalism & Mass Communications major from Birmingham, Alabama.