By Gunnar Sadowey
Staff Writer
The Birmingham City Council unanimously passed a resolution approving the bid for Waste Pro Management to provide trash pickup service for outlying communities in Birmingham, according to a press release issued by the Birmingham City Council.
Services will be provided two times a week for one year with trash and recycling being collected simultaneously. Waste Pro Management will supply 92-gallon receptacles for trash and a 54-gallon bin for recyclables primarily to residents of the Overton neighborhood in District 2.
Councilor Darrell O'Quinn, a strong proponent of reassessing the city's waste management has been calling for improved trash collection and recycling efforts and is confident of the plan to succeed and improve in the future.
"There should be a way to scale that back from collecting twice a week," O'Quinn said. "It's only $50,000 to service 281 residential homes. I think it's important that while we're considering this contract that we look at the opportunities moving forward."
Mayor Randall Woodfin and his administration are continuing to work toward lasting trash collection resolutions throughout the city.
"Long term, the way we currently pick up trash is not sustainable," Woodfin said. "There are options, but the cost of that will take away from other priorities in the city. We're going to continue to look into areas where we can identify cost savings and improve our service."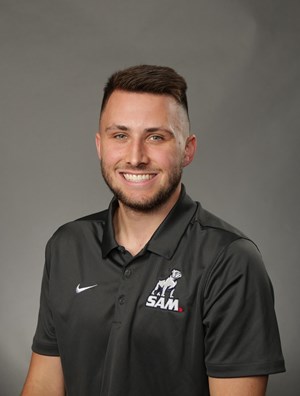 Gunnar Sadowey is the sports editor for the Crimson. He is a senior from Elkhart, IN. Gunnar is currently a journalism and mass communications major with a print concentration and a German minor.