On Tuesday, Sept.16, Samford University's student government association announced the freshman class election results for the 2019-2020 academic school year.

A total of 521 freshmen students voted in the Sept. 11 election and 246 students voted in the run-off election that followed on Sept. 13, according to an email issued by Samford's student government association.

Samford SGA Press Secretary Abbie Brown said this year's election saw a 10 percent jump in student voting from last year. Forty-eight percent of freshmen voted this year, compared to the 38 percent that voted last year.

Newly-elected freshman class president, Garret Grove, said he joined student government because he enjoys meeting and working with students and wanted to share his vision to his graduating class. He served in student government while in high school and wanted to continue at college.

"I wanted to be involved with student government to move the class of 2023 forward into the future. I was always involved with student government and other forms of leadership throughout high school and I have a passion for working with and for people," Grove said.

At the moment, Grove said he is focusing on learning his new position and how to do his job.

"I, along with the other freshmen members elected, came into this position with experience, but if student government is anything like college, there are so many things we still need to experience. I will be the first to admit that I don't have all the answers, but I will be the person who commits from day one to learn how the system works for Samford Student Government to benefit the class of 2023 and the school.

Grove's biggest priority this year is highlighting issues important to the student body and the freshman class.

"Samford is a great place, but even great places have issues," he said. "I don't know every single issue that needs to be addressed, but I do know how to bring them into the limelight and I am always available to listen to what matters to you."

Grove can be reached at ggrove@samford.edu.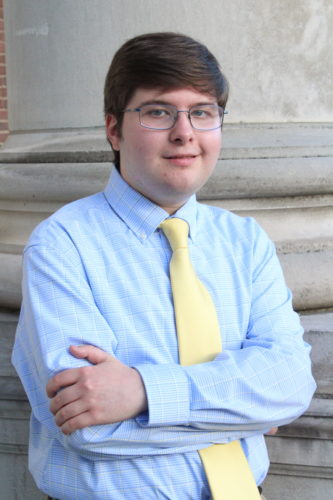 William is our News Editor. He is a Journalism & Mass Communications major from Birmingham, Alabama.