Samford University hosted the 6th annual Lion's Den competition in the Wright Center on Thursday Oct. 10. Samford's Brock School of Business and Cedarworks Inc. organized the event.
Past competitions have been held in Dallas, Texas and Nashville Tennessee. Another is scheduled for London in the United Kingdom at some point.

As part of this year's competition, companies pitched a business to five judges and a live audience. After each pitch, the audience scores the company in three categories: whether the company would succeed, how much spiritual impact it will have and whether the audience would work for them. After all three presentations, a winner is chosen.

This year's companies were Jibu, Third Coast Content and Akola.The first contestant, Jibu, is a for-profit and nonprofit hybrid company, which sells clean water to communities across six African countries. According to the company's founder and CEO Randy Welch, Jibu began with only two stores in 2014 but now operates over 2,000 franchises. Welch said Jibu helps connect 300,000 people with daily clean water.

The next contestant was Third Coast Content, a faith-based film production company based in Nashville, Tennessee. Founder and CEO Ben Howard shared how faith-driven storytelling and entertainment can drive culture and help audiences grow in their faith. Howard has worked on such notable films as Facing the Giants, October Baby and Woodlawn.

Lastly, the jewelry company Akola shared how its business model utilizes its jewelry manufacturing process and profits to have a greater social and environmental impact. According to its founder and CEO Brittany Underwood, Akola addresses waste in the environment by crafting much of their jewelry from recycled glass and other components. Akola also empowers vulnerable African women and helps provide them with an education, jobs and livable wages.

Following a series of votes from the audience, Akola ultimately won the Lion's Den competition.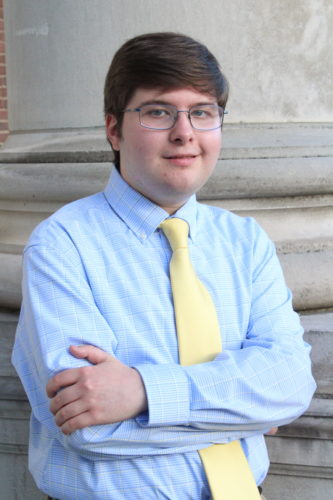 William is our News Editor. He is a Journalism & Mass Communications major from Birmingham, Alabama.