Samford University's SGA is creating a program called "Common Ground", which will pair students with opposing political views together to discuss topics as well as help students build appreciation for differing viewpoints.

The initiative is being led by SGA President Heath Padgett and SGA's executive branch. The program is still being developed but Padget said he hopes to rollout the program later this semester. SGA's executive branch will create and oversee the program for the time being.

The program will have two phases. First, SGA will conduct online surveys asking students about topics they would like to discuss . Then, based on their answers, students will be matched together and schedule a time to meet. Padgett plans for students to meet at O'Henry's Coffee.

Padgett said it was important to create a welcoming atmosphere for these conversations and hopes a coffeehouse will accomplish that goal.

"It's a very casual setting. Students can grab a cup of coffee, paid for through Common Ground, and then they can meet for 30 or 45 minutes and just have a conversation," Padgett said. "The conversation will start with a few guided questions but will be very open-ended and students can shift the conversation."

According to Padgett, Samford's "Common Ground" was inspired by similar conversational-based political projects that StoryCorps and the University of Notre Dame have conducted over the last few years.

Rather than clashing ideologies, Heath said this program will serve as a contrast to America's toxic national political landscape and focus more on humanizing politics. Padgett aims to avoid the adversarial atmosphere and political fights that occur on social media and television.

"Looking at society, you can definitely see side fighting against side. You see that in the national media and at political events. It is all about winning and destroying the other side, " he said. "That is not the purpose of this at all but rather to casually engage with another individual."

Padgett said the divisive conversations on social media prompted Padgett to create Common Ground.

"I don't think social media is a good place for politics because you are not speaking your mind face-to-face with an individual. You are just speaking out to a void, a massive unknown to some random online world," he said.

However, Common Ground will provide 1 on 1 in-person conversations so students will feel more open to express their views without feeling pressured to agree or disagree.

"The face-to-face setting is very important and can get away from the political social media rants that tend to be extreme. With face-to-face, you can see how different policies directly impact someone," Padgett said. "The goal is unity and appreciation and not necessarily agreeing on some vague middle ground that means nothing but appreciating differences in viewpoints."

Heath said he hopes these conversations will help students better understand why they hold certain beliefs or views but also build an appreciation for differing viewpoints. allow students the opportunity to share experiences and events that influence their beliefs.

"It's good introspection as well as learning about the other side. The purpose is to create unity because although we may think differently, we also share so much in common," he said.

The Common Ground program will be developed in stages Padgett said he hopes to launch Common Ground by the end of the semester but the initial launch date may vary.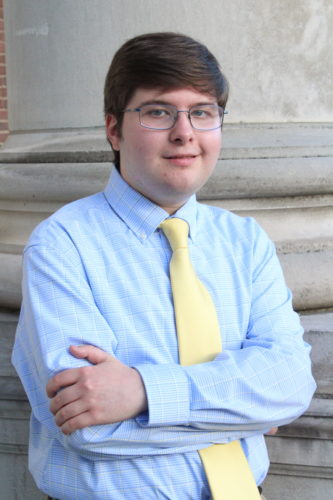 William is our News Editor. He is a Journalism & Mass Communications major from Birmingham, Alabama.