Having lost two straight games to bring their record to 4-6 (3-4 SoCon) on the season, the Samford Bulldogs will look to finish the conference slate on a positive note this weekend as they go up against the Catamounts of Western Carolina.
The Catamounts come into the game having won their past two games against VMI and at home against Wofford in overtime last weekend. Similar to the Bulldogs, Western Carolina finds themselves towards the bottom of the Southern Conference, sitting with a record of 3-7 on the season. 
Offensively, these two teams have produced far different results this season. Unlike the Bulldogs, the Catamounts rank dead last in the conference in points per game, scoring just over 20 per contest. Redshirt senior quarterback Tyrie Adams leads an offense that gains around 347 yards per game (184 passing, 162 rushing). Adams, a four year starter for the Catamounts, has thrown for a school record 8,683 yards and 63 touchdowns, also a school record.      
He has also been a threat on the ground, rushing for 2,498 yards and 18 touchdowns over the course of his career at WCU. This season, he has completed 121 of his 176 pass attempts for 1,404 yards and ten touchdowns, while adding 388 yards and five touchdowns on the ground. The offense runs through the experienced fifth-year signal caller from St. Petersburg, Florida. 
In addition to Adams, the Catamounts have two other ball carriers that have rushed for over 400 yards on the year. Redshirt junior Donovan Spencer and senior running back Connell Young have served as a formidable one-two punch for Western Carolina, rushing for 474 and 460 yards respectively. Spencer has four touchdowns, while Young has one on the year. 
Western Carolina's defense is ranked seventh in the conference, giving up an average of 36.8 points per game. The area in which the Catamounts have really struggled is defending the run, where they have given up close to 260 yards per game to opponents.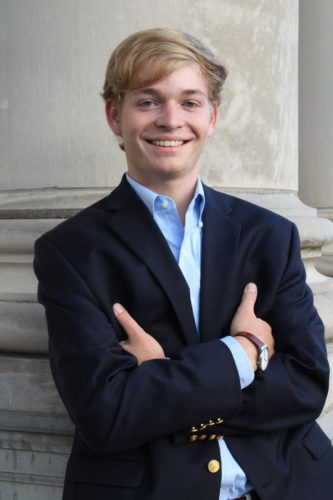 Collin is a sports writer for The Crimson. He is a senior finance major.