William Marlow / Managing Editor
On Feb. 7, StoryCorps and National Public Radio bridged America's political divide and launched the One Small Step project in Birmingham.

For the event, NPR enlisted help from its national correspondents as well as from its Birmingham affiliate, WBHM. The panel was held at the University of Alabama in Birmingham at the Alys Stephens Center and NPR correspondent Elise Hu hosted the event.

"Americans are more polarized than we have been and in one study, 40 percent of people from each major party viewed those on the other side as evil," Hu said. "A lot of us worry that if we can't remember how to talk to one another and to listen, especially listen, then our very democracy is at stake."

According to Hu, the U.S. is so polarized because Americans have forgotten how to listen to each other.

"What if the solution isn't trying to debate more or to wrestle our political opposites to the ground but to do something that is harder than fighting, which is to listen," she said.

Hu was joined by StoryCorps founder, David Isay, who agreed.

"Leading up to the 2016 election, we started to see things were really going haywire in the country and this culture of contempt," Isay said. "StoryCorps had been working well for 16 years. We had never touched it but we decided it was time to try something different."

StoryCorps launched in 2003 with the mission to preserve America's diverse stories and experiences. StoryCorps interviews everyday Americans and then stores those interviews in the Library of Congress for future generations. Over the past two decades, Isay said nearly 600,000 people have participated in the program. However, after the 2016 U.S. presidential election, Isay said he turned to politics and searched for a way to bridge Americans without further dividing the country.

"I have spent the past three years testing this new thing called One Small Step and the concern is that a democracy can't survive in a swamp of mutual contempt and you talk about some of the statistics, we just hate each other. We don't know each other," Isay said.

Although political in nature, Isay said his main goal with this project is to help Americans relate to each other again.

"We suggest people not talk about politics. This is really about just recognizing each other's shared humanity," he said.

Isay attributed much of this polarization to technology and social media.

"One of the paradoxes of technology is it is supposed to connect us ,but cellphones have only pushed us farther apart and one of the things we are seeing is that we are dehumanizing one another," he said.

However, Isay said One Small Step reestablishes that in-person connection. So far, Isay said he has been impressed with the participation and believes that the project has resonated with many in Birmingham.

The event went on to feature many success stories from the project and highlighted people who had come together and formed friendships despite their political leanings.

"Birmingham has been a test city for us and it has been amazing. This is our first major event and I am in awe of Birmingham," he said.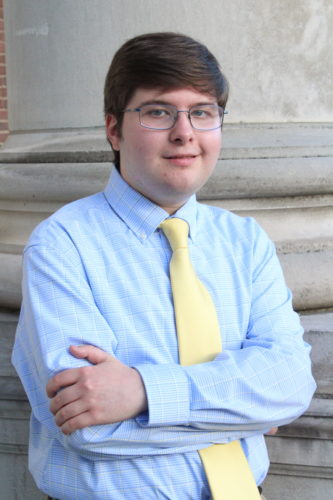 William is our News Editor. He is a Journalism & Mass Communications major from Birmingham, Alabama.