William Marlow / Managing Editor
At the 4th annual End Heroin Birmingham Walk on Feb. 29, thousands met at Veterans Park in Hoover, Alabama to remember loved ones and raise awareness about an epidemic felt across America. 

As people walked, a group of families waved banners blanketed with photos of friends, relatives and thousands of others who have died from drug addiction.

According to Jennifer Hodge, who helped stitch the banners, each banner comprises 150 faces, representing the number of people that die every day from addiction in America. Among the 13 banners, there are 2,000 photos.

"For every one banner, that represents 19 hours in America right now. We have a 150 per banner and we are losing about 192 a day," Hodge said.

The walk on Saturday was especially hard for Hodge, whose son, brother and nephew all overdosed and died on the same day.

On Nov. 29, 2016, Hodge received a call at her home in Atlanta. The coroner's office said her nephew had died from a fentanyl overdose. It wasn't Hodge's first brush with addiction. 17 years earlier, her brother died from an OxyContin overdose on the same day, Nov. 29, 1999.

Following the news, she rushed to the coroner's office.While at the coroner, Hodge called her son and told him the news.
Four hours later, Hodge's son, Robbie, was at the family's home and took a Xanax he had bought from a friend. Suddenly, Robbie collapsed in his home's bathroom where his mother later found him.

"With my son, it was one pill. He was given a fake Xanax," she said.

The paramedics arrived 10 minutes later and revived Robbie's heart but he died at the hospital that night. Robbie was 23-years-old.

"It was the words no mother wanted to hear. I didn't even want to go into that room," Hodge said.

According to Hodge, her son often struggled with anxiety and depression. A year before, Robbie's best friend had died from complications from multiple sclerosis. Due to the disease, Robbie's friend was confined to a wheelchair. So,Robbie helped carry his friend to various places. Hodge said they went everywhere together.

"I think Robbie got really depressed because he passed away. They were brothers," Hodge said. "Robbie had scheduled a doctor's appointment for that Monday but for some reason he couldn't wait and asked his friend for a Xanax."

Hodge said the police later found that the fake Xanax pills contained lethal doses of fentanyl.

Following Robbie's death, Hodge now helps connect families with addiction and recovery resources. She launched Realty4Rehab, a project where home realtors sponsor addicted families. As part of the project, realtors donate 33 percent of their commission to treatment programs. 

"Robbie has made a big impact through his death and through his kindness," she said.

Others at the event spoke about how they are making a difference during this crisis, such as Steve C. Ward.

In 2018, Ward founded a nonprofit, Steps Ministries, focused on addiction recovery and prevention after his wife, son and he all batted addiction. Ward's son and his son's best friend both became addicted to drugs in high school, which resulted in tragedy one night.

"Hunter was our son's best friend. My son and Hunter started drinking the first night together when they were 14," he said. "Hunter went on to college and he was coming back from Georgia Southern one time and he had some drugs in his system and had a wreck and died," Ward said.

According to Ward, similar stories are happening across the country, but said recovery is possible.

"There are millions of people that have recovered from addiction successfully and I know because it happened in my family and I have met hundreds of people who have made it," Ward said.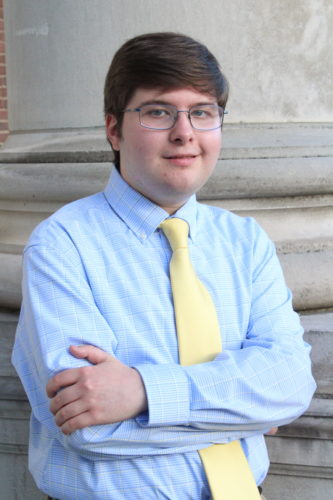 William is our News Editor. He is a Journalism & Mass Communications major from Birmingham, Alabama.