Under normal circumstances, soccer is a sport that can be watched and enjoyed at any point in the day throughout the entire year. Matches can usually be streamed online from across the globe. Different leagues, teams and players can be viewed on television, streaming sites and YouTube at almost any moment in time. However, due to the COVID-19 pandemic, the United States and the entire world are not enduring normal circumstances.

When I first heard there was a chance for soccer matches to be postponed and seasons to be canceled or delayed, I was primarily concerned for two important events. The first was the EURO 2020 competition, set to be held in venues across the European continent. Originally scheduled to occur this summer, UEFA, FIFA's governing body in Europe, announced that the tournament would be postponed 12 months from its original start date of June 12, 2020. This postponement affected me in particular, as I was very much looking forward to supporting Ukraine in the contest. Due to the fact that my father is Ukrainian, the squad has always held a special place in my heart. I grew up watching former players such as Andriy Shevchenko, Oleksandr Shovkovskiy and Andriy Voronin pull off massive upsets at the 2006 World Cup in Germany that put Ukraine on the map for the first time in the post-Soviet era. Notice I did not mention star midfielder and former Bayern Munich player Anatoliy Tymoshchuck, as he is regarded by almost all Ukrainians as a traitor for playing and currently claiming an assistant manager role with Zenit Saint Petersburg in Russia, despite earning the most national team appearances of any Ukrainian player with 144.

After struggling as the co-hosts of the tournament in group play in EURO 2012 and finishing the competition without a win in 2016, it looked as if the Yellow-Blues had finally put together a squad to make a run in 2020. The team finished qualifying play undefeated, beating the likes of Serbia, Luxembourg and Lithuania on multiple occasions and finishing with a 2-1 win and a 0-0 draw against a globally respected powerhouse in Portugal. In my opinion, the progress completed over the last four years has mainly been due to Shevchenko taking the head coaching role and finding success early and often. He has incorporated an excellent mix of old and new, with veterans such as Andriy Pyatov in goal and Andriy Yarmolenko (when healthy) on the outside wing, and emerging stars including K.A.A. Gent forward Roman Yaremchuk and Manchester City defender Oleksandr Zinchenko.

Although the EURO 2020 tournament will not be played until 2021, I think a positive aspect of the delay is how injured players will now have a lengthy amount of time to recover. One impact player for Ukraine who will have time to recuperate from an injury is Shakhtar Donetsk midfielder Taras Stepanenko, who is famously known for a red card challenge that nearly decapitated a Moldovan national team defender back in 2013. In addition to this, forward Artem Besyedin will be able to serve his year-long doping ban before returning to the squad in 2021.

Despite all this, it should allow Ukraine enough time to continue its impressive form and come into the tournament ready to upset some major European national sides.

The second competition I was concerned about losing for 2020 was the USL Championship season, in which Birmingham Legion FC will partake in. Last year, the Legion clinched a playoff berth in its inaugural season. After the addition of multiple key players, which I address in previous articles, the boys should have a solid chance to qualify for the playoffs again and even push for their first USL title.

It is important to say that while the soccer world is on hold for the moment, this situation is difficult for both fans and players alike. Fans have no way of watching anything but reruns and old highlights and players are currently being forced to train in isolation behind closed doors.

I am hoping that soccer fans around the globe will be receptive to the game's return, whenever that may be, which I am certain will be the case.

Slava Ukrayini and Hammer Down!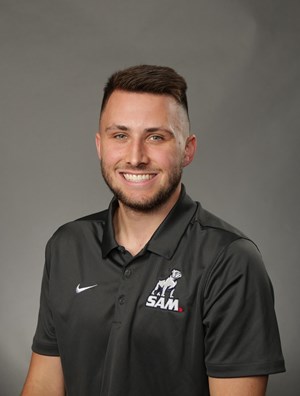 Gunnar Sadowey is the sports editor for the Crimson. He is a senior from Elkhart, IN. Gunnar is currently a journalism and mass communications major with a print concentration and a German minor.