Samford Athletic Director Martin Newton has announced that former Mountain Brook head basketball coach Bucky McMillan will be taking over as head coach of the Bulldogs.
"We wanted someone with head coaching experience and a proven track record of winning championships, someone who could excite and engage the Birmingham and Samford communities and someone who understands and embraces the mission of our great university," Newton said. "Bucky McMillan quickly became the obvious choice. Bucky has a proven track record of winning championships, a tireless work ethic, a unique basketball mind and the energy and enthusiasm to bring championship basketball to Lakeshore Drive."
During his time at the high school level, McMillan led Mountain Brook to five state titles, most recently in 2019. He guided the Spartans to the finals seven times in the state's highest division.
"I am ecstatic to be going to work for one of the top Christian universities in the country, whose values I believe in," McMillan said according to a press release. "I am excited to get to Samford and build relationships with the faculty and staff, and most importantly with the student-athletes."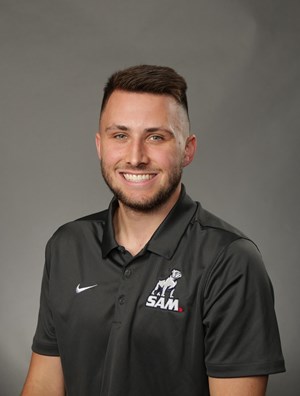 Gunnar Sadowey is the sports editor for the Crimson. He is a senior from Elkhart, IN. Gunnar is currently a journalism and mass communications major with a print concentration and a German minor.