In a sense, the return of sports has aided in the world's steady resurgence toward normalcy.
March of 2020 will be eternally ingrained in history as the dawn of what rapidly transformed into the most challenging natural phenomenon college-aged students can remember.
Restaurants shut down, schools went online and in many places, all were legally required to wear masks in public spaces.
Nobody knew for certain what would occur each day and how quickly COVID-19 would spread.
College students in the United States were forced to isolate and spend time away from others for the first time ever in terms of what was enforced by local and federal legislation.
It was and is a time of uncertainty and confusion that each individual in this country recalls and comprehends on a daily basis.
I believe that as things slowly returned to normal, sports played a massive role in helping people around this country and the entire world feel somewhat ordinary again.
In this adjustment month of September, one can only hope that the transition is smooth and COVID-19 does not overtake the sports world again.
One can use soccer, for example, and observe how it helps people grow close during this global pandemic.
It is the prime example of an international sport that connects people around the world despite differences in social status, language and resources. While I missed sports such as basketball and baseball throughout the summer months, my heart and soul craved the return of soccer over every other sporting activity.
I remember rising at the crack of dawn to view Belarusian Premier League games, the only professional soccer league in all of Europe that continued play despite the implications of the coronavirus. The 8-hour time difference could not restrain me from watching games of a sport I hold near and dear to my heart.
Although I recognized a tiny number of teams from pre-coronavirus times, I regularly kept up with Dynamo Brest, a squad that currently sits in 10th place in the standings despite having won the Belarusian Premier League championship last season.
Simply watching soccer on my laptop gave me the motivation and energy to go out and be productive during the day, even if that meant working out in my apartment alone, cooking healthy meals for myself or chatting over the phone with my family since I could not return home to see them in person.
Now that other sports are slowly but surely returning to our lives, people can begin to realize what sports mean to fans across this country and the entire world.
With the return of basketball in the bubble, one can easily notice creative ways the National Basketball Association has allowed its fans to remain active participants in games in virtual manners.
Cardboard cutouts became the fans of Major League Baseball games and it is still entertaining to monitor who or what the cutouts represent in ballparks across the country.
Thursday, Sept. 10 marked the return of the National Football League. In the days leading up to the first game between the Texans and the Chiefs, fantasy football numbers skyrocketed, demonstrating that many individuals around the world are still involved with watching those games too, of course.
While things have slowly returned to normal, students continue to adapt to the world around them. The return of sports has made this transition smoother for many, reminding everyone that all the beautiful games played around the world will eventually rise above the captivity of COVID-19.
Fans can only hope that players continue to remain safe from this virus and limit the spread to teammates and opponents alike. As this virus fluctuates with spurts of growth and decay, all should remember that for the time being, people can find comfort, enjoyment and relaxation in sports.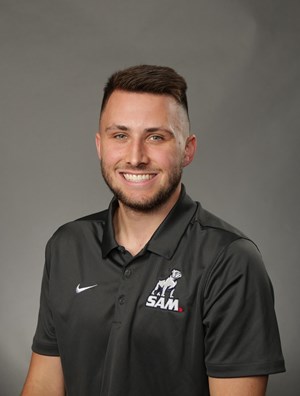 Gunnar Sadowey is the sports editor for the Crimson. He is a senior from Elkhart, IN. Gunnar is currently a journalism and mass communications major with a print concentration and a German minor.