Legion FC fell 2-1 on Saturday night against Group G rivals North Carolina FC. With the loss, the Legion remain tied with Charlotte Independence on points, having earned 25 with one match left to play.
In other Group G action, rivals Memphis 901 FC knocked off Charlotte, who are also in need of one more point to clinch a spot in the 2020 USL Championship playoffs.
Legion FC were once again involved in a physical battle on Saturday.
North Carolina struck first on a Manny Perez volley in the seventh minute of the contest.
A Dre Fortune penalty kick conversion in the 26th minute of the match sent NCFC up 2-0 after a foul at the edge of the box.
Legion FC dominated possession in the second half and created many offensive opportunities. However, only one goal was scored and the comeback effort came up short.
Puerto Rican national team midfielder Jaden Servania, who expertly redirected a Bruno Lapa driven ball past the NCFC goalkeeper in the 67th minute, scored the lone Legion goal.
"We started off slow, but in the second half we came out ready to play," said Legion FC midfielder Jaden Servania according to a press release. "I was fortunate to get out there and score. We got going, but next time we have to come out quicker and be ready to play."
In regard to next weekend's critical match with Memphis, Servania displayed a hunger for grabbing all 3 points and clinching Group G's top spot.
"We have to do the same thing we've been doing all year, come in and take care of business," Servania said. "Everyone's hungry and ready to get back at it."
Legion FC's assistant coach analyzed the team's performance.
"I don't know why we started so flat," Assistant Coach Khano Smith said in the press release. "We'll have to figure that out, why we just didn't start well. I think we started growing into the game after we went down 2-0, and sometimes at this level that's too late. So, I think we need to start better. Going to Memphis, they've got nothing to lose, and they did us a favor tonight and beat Charlotte, so that means we still control our own destiny, so we've got to quickly forget about this one, figure out why we're starting so slow, and take care of business in Memphis."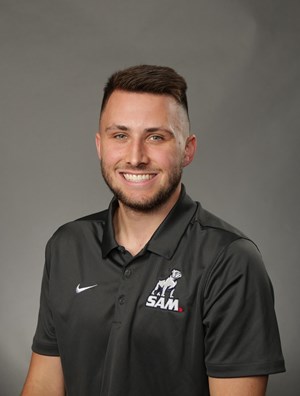 Gunnar Sadowey is the sports editor for the Crimson. He is a senior from Elkhart, IN. Gunnar is currently a journalism and mass communications major with a print concentration and a German minor.