On Saturday Nov. 7, locals gathered on the Lakeshore Greenway for the annual Green Skies Tree Planting. Many Samford students, faculty members and staff, including Professor Betsy Dobbins and Environmental and Campus Enhancement Coordinator Amber Kustos, volunteered.
"We've always had super great support from Samford students," Dobbins said.
Students volunteered to plant trees along a portion of the Lakeshore Greenway near the Homewood Soccer Club.
"We couldn't do this event without Samford students," Kustos said. "This is a great turnout for COVID times."
Student Mikayla Alley volunteered to receive extra credit for a class, but said she also learned a lot from this event.
"It's definitely brought points to our attention," Alley said.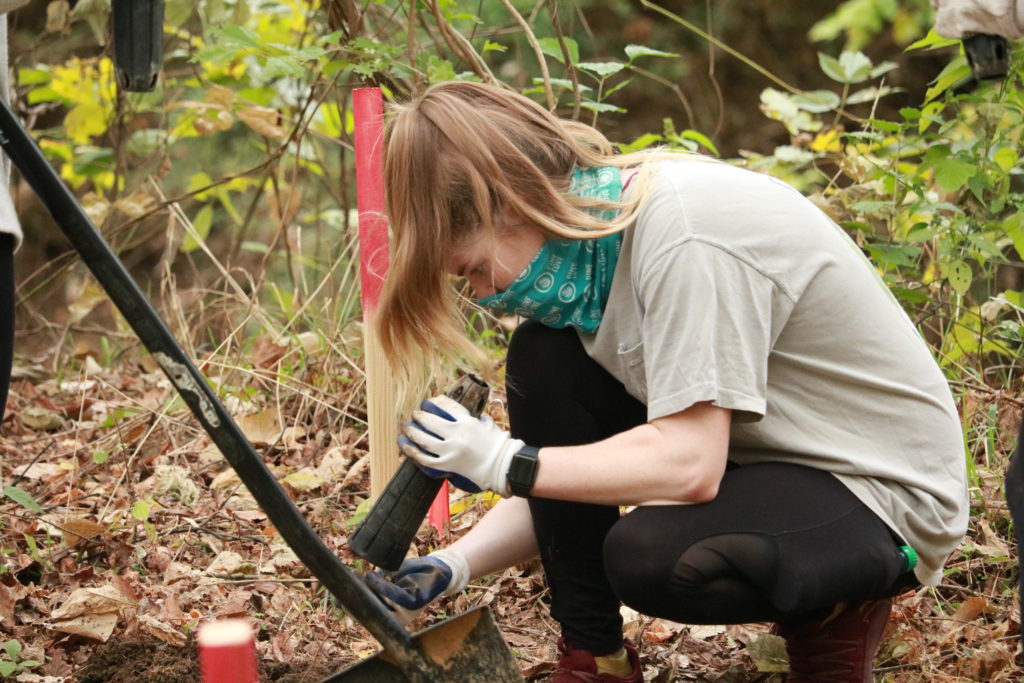 For the last six years, the City of Birmingham tasked Forestry Wildlife Integration LLC, a company forester and certified Wildlife Biologist Mark Thomas is a part of, to dig up and remove the invasive plants in the forests and have them replaced with native plants in an initiative called ecosystem restoration.
"I enjoy doing this work because when you come back, you can see the efforts of your labor," Thomas said.
Henry Hughes started this program in 2009 when he was the Director of Education at the Birmingham Botanical Gardens. Originally it was called Centennial Trees, and the idea of the program was to collect native seeds and grow them back to where the parent tree was. In the last 10 years, Hughes has planted about 5,000 seeds in the metro area.
"We selected all of these from what we believe are original trees descended from Birmingham's forests. So they belong here as if the seeds fell off the tree and just grew," Hughes said.
Three of the major invasive plants that Thomas removed were Mimosa, Kudzu and Chinese Privet. According to Thomas, all of them were brought to Birmingham with the purpose of improving the landscape, but in the end have displaced all the native plants in the forests.
"All the landscape plants that are around your homes, that's what ends up in these riparian zones. And then they populate extremely rapidly, they displace all the native plants and then you end up with an ecosystem of invasive, non-native vegetation," Thomas said.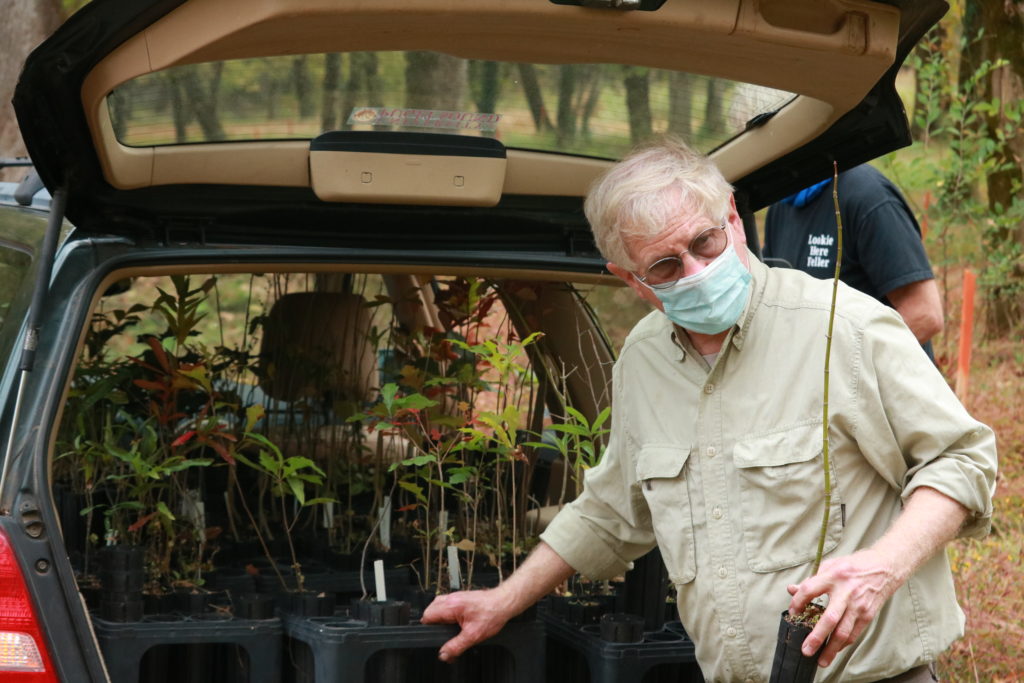 Hughes said all the trees that were planted Saturday are river species and are appropriate for where they planted them. Some of the types of trees are Water Hickory, Shagbark Hickory, Tupelo Tree and Willow Oak.
"We have to be really careful about what species we're planting, we have to be careful about where each plant goes and what we're trying to do is increase the diversity of the forest," Hughes said.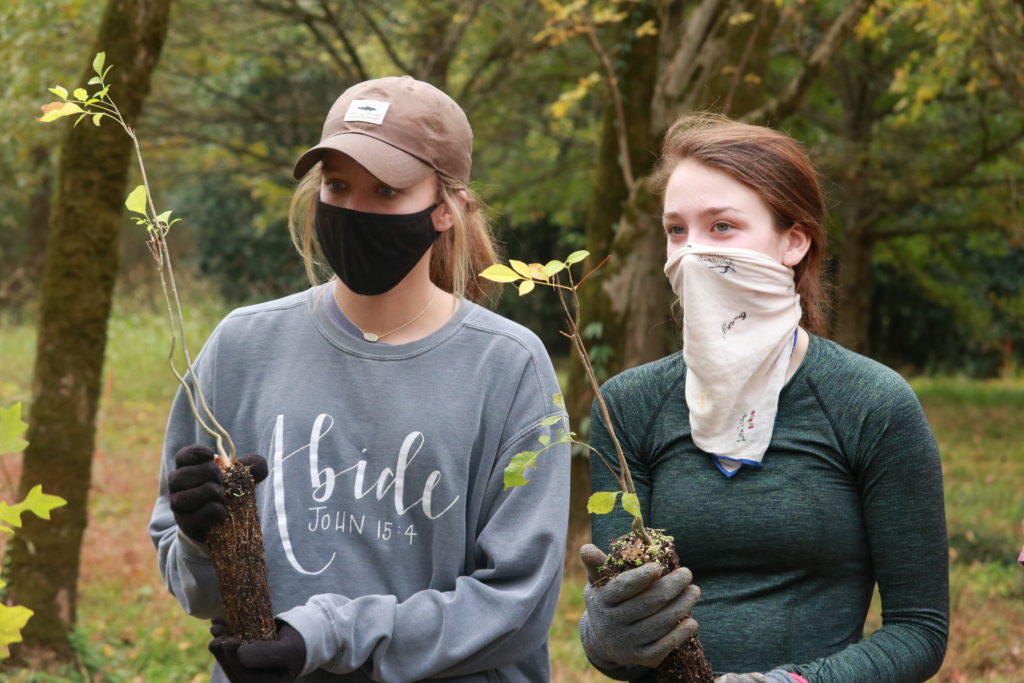 The results of these annual plantings is a revival of many native plants in Birmingham forests and on the Lakeshore Greenway.
"One thing that happens immediately after the treatment is that you get a resurgence of native plants. One of them that's coming back is called Giant Ragweed. We really don't want it, but you get everything. You get all the native stuff back," Thomas said. "Then the butterflies come back, and all of the pollinators and insects come back because all the wildflowers come back."
Dobbins said she hopes these efforts will continue for another ten years.
"Hopefully we will continue this partnership for a while," Dobbins said. "I would bet that we've got at least a good ten-year run, and then we might reevaluate and see if there's a better focal point."