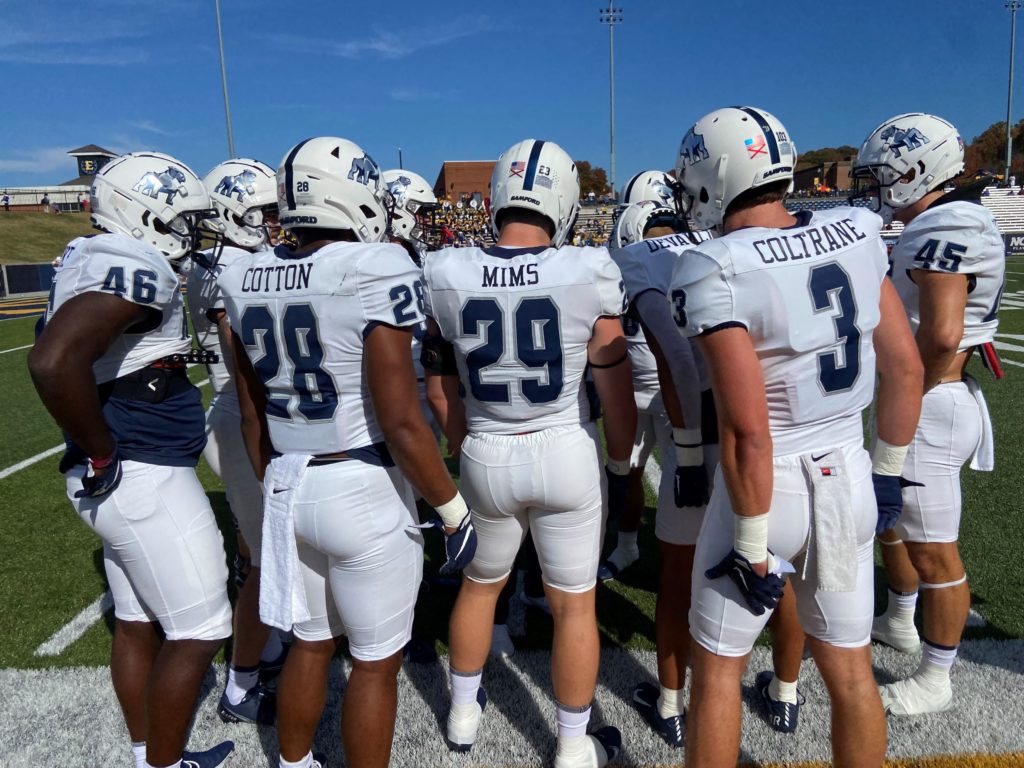 Samford traveled to Johnson City to take on East Tennessee State University (ETSU) and edged out the Buccaneers for a 55-45 win. Samford came into the game looking to extend their 4-game winning streak to 5. In a game where offense was king, Samford's offense stepped up in a big way.
Samford's offense racked up a total of 609 yards in the win over ETSU which is the most yards since the ETSU game in 2021 where the Samford offense managed to produce 728 yards of total offense. Michael Hiers threw for 442 yards with 4 touchdowns. Hiers managed to get another on the ground ending the day with 5 touchdowns to his name.
Jay Stanton led the Bulldogs on the ground with 87 yards on 17 carries with a rushing touchdown. Jaylan Thomas had 10 rushes for 46 yards while also finding the endzone for the Bulldogs.
This game was an offensive explosion on both sides, but Samford's Brayden Devault-Smith managed to get a huge interception on the Buccaneers' last drive to seal the win for the Bulldogs.
With this victory, Coach Hatcher has accumulated 46 wins as head coach and is currently second behind Pat Sullivan for most wins in program history by a head coach. Hatcher is only one win away from tying the record.
Samford looks forward to next week when they take on The Citadel. The Citadel is currently 2-5 on the year with wins against ETSU and Western Carolina.