By Alison Williams, Bulldog Blitz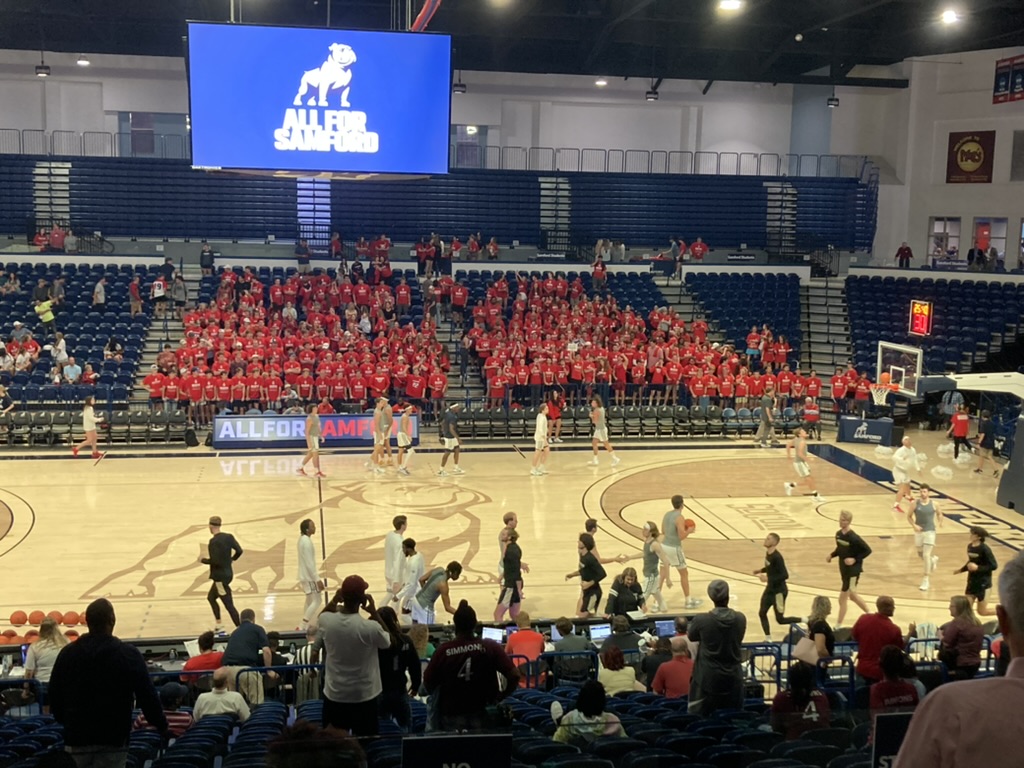 Basketball is back in Birmingham Baby!
The Pete Hanna Center hosted both Troy's Women's and Anderson's Men's basketball teams Monday night.
The Bulldogs of Samford's women's team tipped-off at 4:30 p.m. and fought hard through the entire game.
The Bulldogs began the game with a 7-0 run and ended the first half ahead with a 25-23 lead.
The second half contained more battles, with the Dogs unfortunately losing out 66-62.
Andrea Cournoyer led the team in everything, with 25 points, five three-point field goals, nine field goals, two free throws and 38 minutes played.
Not even half an hour later, the Bulldogs of Samford's Men's Basketball team took the court to kick-off a "Buck Wild" season.
Starters Ques Glover, Bubba Parham, Jaden Campbell, Jermaine Marshall and Logan Dye tipped-off against the Anderson Ravens at 7:15 p.m. with a 4-0 run.
The Dogs continued this lead throughout the first half, ending the period with a 56-34 lead.
The second half was almost identical with the Dogs never losing their lead. They ended the night with a 109-85 win over the Ravens.
Jermaine Marshall led the team with 19 points with nine free throws made, while Ques Glover led the team in field goals with seven total.
The Samford Women's team will travel to Nashville, Tenn. to face off against the Vanderbilt Commodores Thursday, Nov. 10 at 6:30 p.m.
The Men's team will remain at home to battle it out against the Spring Hill College Badgers on Thursday, Nov. 10 at 6:30 p.m.