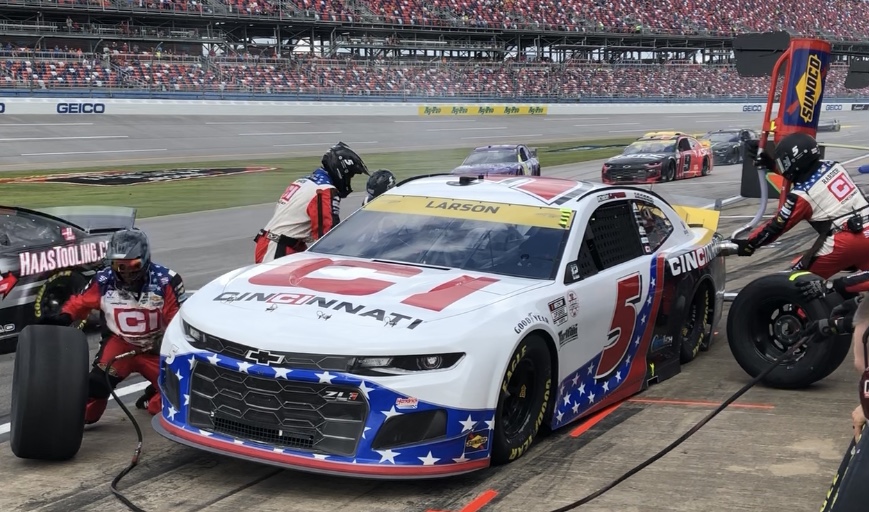 Samford alumni R.J. Barnette is a tire carrier on the Hendrick Motorsports No. 5 team.
Barnette is one of the most successful pit crew members in NASCAR history with 50 wins and four NASCAR Cup Series championships.
Driver Kyle Larson won three races in 2022, with the win at Homestead-Miami Speedway in October being the milestone 50th win for Barnette.
"I feel like every time something changes, I'm told I can't do it. And I'm like, when will you guys just trust me and understand that I'm really, really, really good at what I do," said Barnette.
Barnette has been told he would not be able to succeed as a tire carrier in the NASCAR Cup Series, but has proven time and time again that he has what it takes to be one of the best.
"So last year, being on the five (car) and having the year that we had, and obviously to win on pit road the way we did was kind of just like okay, so I can do my job and then this year they came out with a new wheel, new pit stops and it's the same thing, it's like 'oh he's not going to be quick enough, he's' not going…' someone's always telling me I can't do something. So it's just like alright y'all just sit back and I'll continue to, you know, do what I do," said Barnette
Barnette and the rest of the No. 5 team will return to action in February at the Clash at the L.A. Coliseum.
By Nikolai P. Culp, Samford News Network