By Andrew Simonson for SNN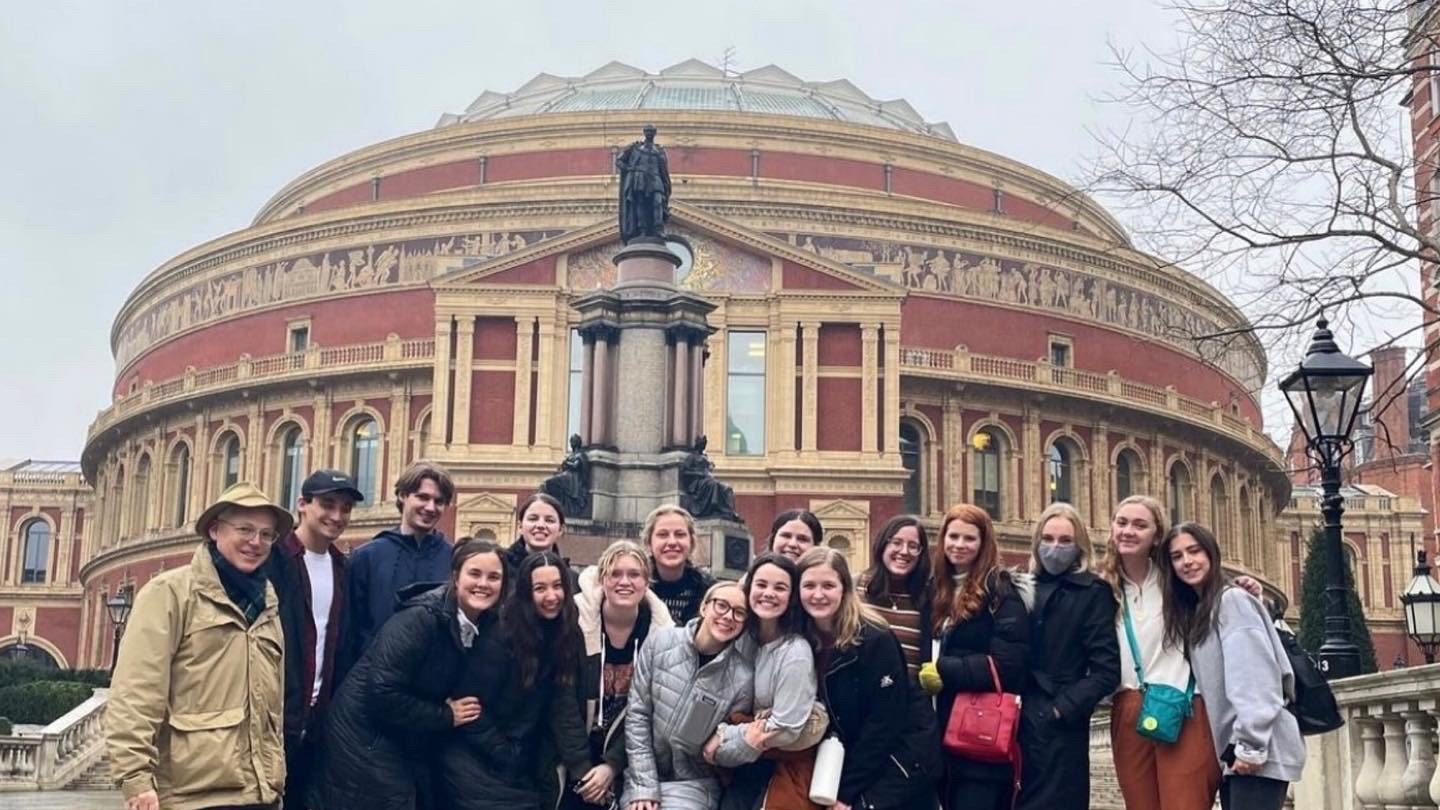 Samford's Global Engagement Office will host International Education Week from November 14-17 with various events across campus.
The week, which is held across the country by the U.S. Department of State, allows students to engage with students from other countries and engage with their customs.
Events celebrating Latin American, Chinese, British, and German cultures, among others will take place throughout the week. Each event will be held with their respective international student club, like the Latino Student Organization, Chinese Student & Scholar Association, and German Club.
International Ambassador Kayla Milner was raised by South African parents and has family in England. She believes it is important for Samford students to engage with other cultures to better understand the increasingly diverse world around them.
"It's so important because I feel like we can often overlook other countries and just become so focused on what we are, but we really live in an international world, and I think it's super important that we incline ourselves more internationally and know what's going on," Milner said.
The week kicks off with a celebration of British culture with a game of cricket on the Quad with Samford Abroad & the Kinesiology department on Monday at 11 a.m. and a discussion about the life and legacy of Queen Elizabeth II with Daniel House residence director and British historian Tom Crosby on Tuesday at 10 a.m. over Zoom.
Also on Tuesday, there will be a World Languages Extravaganza on Ben Brown Plaza from 10 a.m.-noon and a Foreign Film Night from 7-9 p.m. in Brooks Hall 134 with the German Club and World Languages & Cultures department.
Wednesday, the Global Center will host the International Lunch club from noon-1 p.m., the Chinese Students & Scholars Association will have bubble tea and Chinese scripting crafts in the University Center's Howard Room from 5-7 p.m., and Reid Chapel will host a Spanish Worship Night from 7-8 p.m. for convo credit.
To wrap up the week on Thursday, there is a speaker event in Robinson Hall 207 for convo credit on the topic, "When Bad Things Happen to Good Countries, What Do We Do as Christians?" during convocation hour, as well as a cadre prayer table on Brewer Plaza during the same time. A Latino Student Experience Panel with free tacos & convo credit will be in Harry's Coffeehouse from 5-6 p.m. with the Latino Student Organization. The International Club also will have their Thanksgiving Dinner from 6:30-8 p.m. on the third floor of Cooney Fieldhouse.