After defeating Mercer University in a double-overtime thriller, Samford University clinched the Southern Conference Championship. An undefeated Socon record of 10-0 gave them their much-deserved championship victory.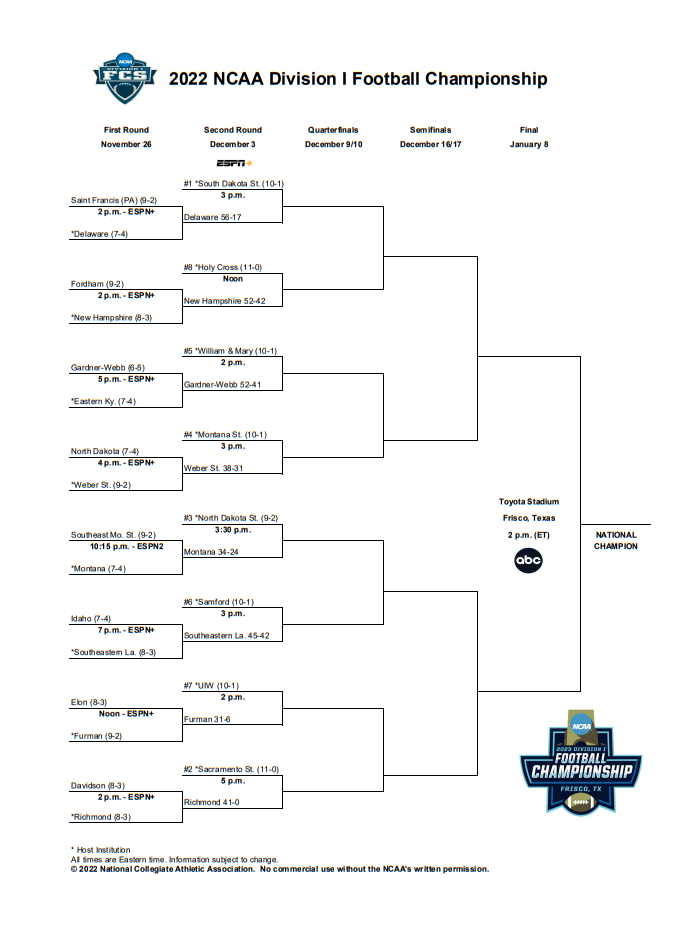 But this isn't the end for the Bulldogs. Not yet.
Their championship win earned Samford the 6th overall seed in the Division I FCS Football Playoffs. Their win against Mercer earned the Bulldogs a bye week for the first round, leading up to the game on Saturday, December 3.
Samford University will face off against Southeastern Louisiana University in the second round of the FCS playoffs. After going 9-3 in the regular season, the SLU Lions defeated the Idaho Vandals 45-42 in the first round of the FCS playoffs.
A Samford win over the Lions would put the Bulldogs in the quarterfinals, against either the University of Montana or North Dakota State University.
Kickoff against Southeastern Louisiana University will be on Saturday, December 3 at 2:00 PM (CT).