By: Ally Hayduk, Bulldog Blitz
There is no doubt that Name Image and Likeness has shifted the landscape of college athletics. Since the summer of 20-21, all collegiate athletes- at any division- have had the opportunity to market and profit from their name image and likeness. Samford's Jermaine Marshall and Layton Glisson explained how NIL impacts student athletes and walks through their own personal journeys.
What is NIL?
Samford University's Associate AD for Academic and Compliance Services, Cody Jackson explained how it is almost impossible to give NIL one true definition due to its vast nature, but best describes it as: "the use of a student athlete's name image or likeness."
Jackson later explained how it is the use of a student athlete's "picture is a way to earn some form of competition, wether it is money or product."
Division II President Council chair, Sandra Jordan stated NIL "preserves the fact that college sports are not pay-for-play … [and] reinforces key principles of fairness and integrity across the NCAA and maintains rules prohibiting improper recruiting inducements."
Although the guide lines for Name, Image and Likeness vary, the end goal is still the same: the legality for NCAA collegiate athletes to profit from their own personal brand.
Student Athlete Perspectives
Jermaine Marshall
Jermaine Marshall is a red-shirt junior at Samford University where he plays basketball and studies Sports Administration. Marshall is currently in partnerships with several companies, and believes these affiliations have impacted his life in a positive way.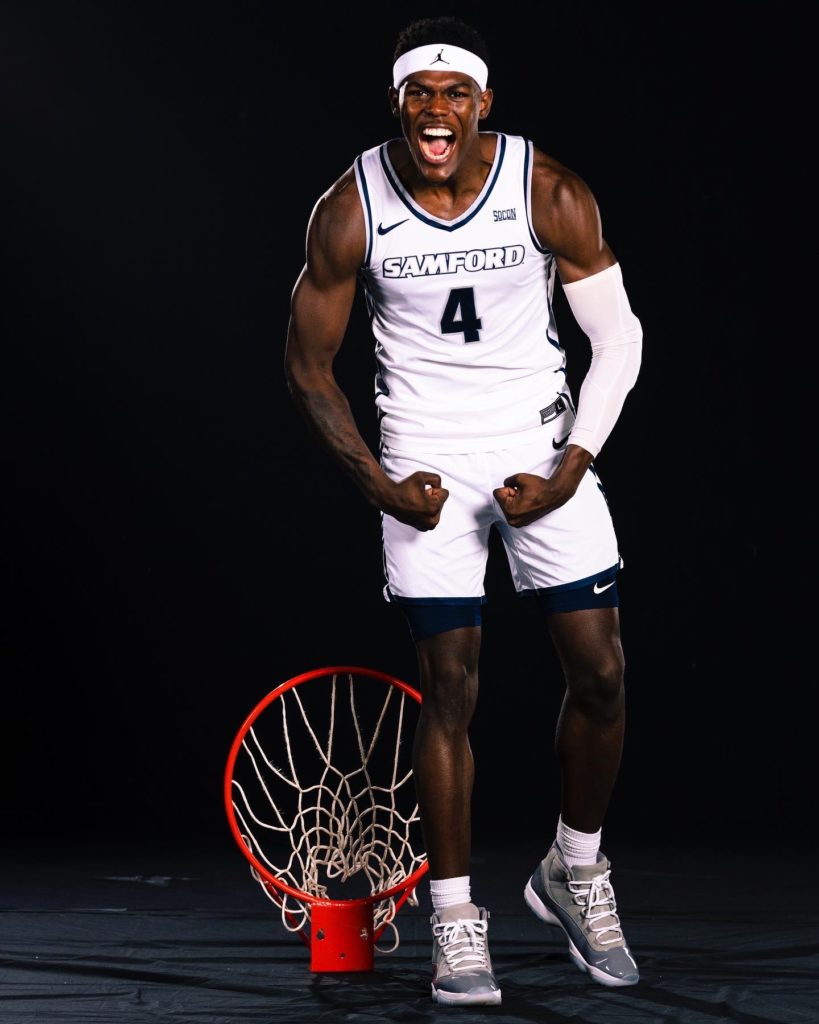 "NIL gave me the opportunity to be an ambassador … my favorite one is Restore" Jermaine Marshall stated.
Marshall explained how the majority of his interactions with brands are self initiated; most companies do not tend to reach out to the athletes.
"NIL is not going to find you nine times out of ten, I feel like you have to go find NIL deals … the more opportunities you can get your name out there is going to help," Marshall stated.
Layton Glisson
Layton Glisson is in her sophomore season at Samford University where she competes on the Soccer team and majors in Sport Administration. Glisson also holds several partnerships with various companies.
Glisson is a firm believer in NIL and believes Name, Image and Likeness has held a firm impact in her collegiate life.
Glisson stated:
"NIL has made a positive impact on my life as an athlete by opening up opportunities for me to utilize my name image and likeness that was not possible before. In having this opportunity to directly partner with different brands, businesses, and fans, I have not only profited and gained followers, but I have widened my connections in the business world. At the end of the day what I have gained from NIL is the ability to impact more girls and women's athletes to follow their dreams and realize that right now we have the world at our fingertips."
For more information on these student athletes visit SamfordSports.com or follow them on instagram @j_maine4 and @laytongliss