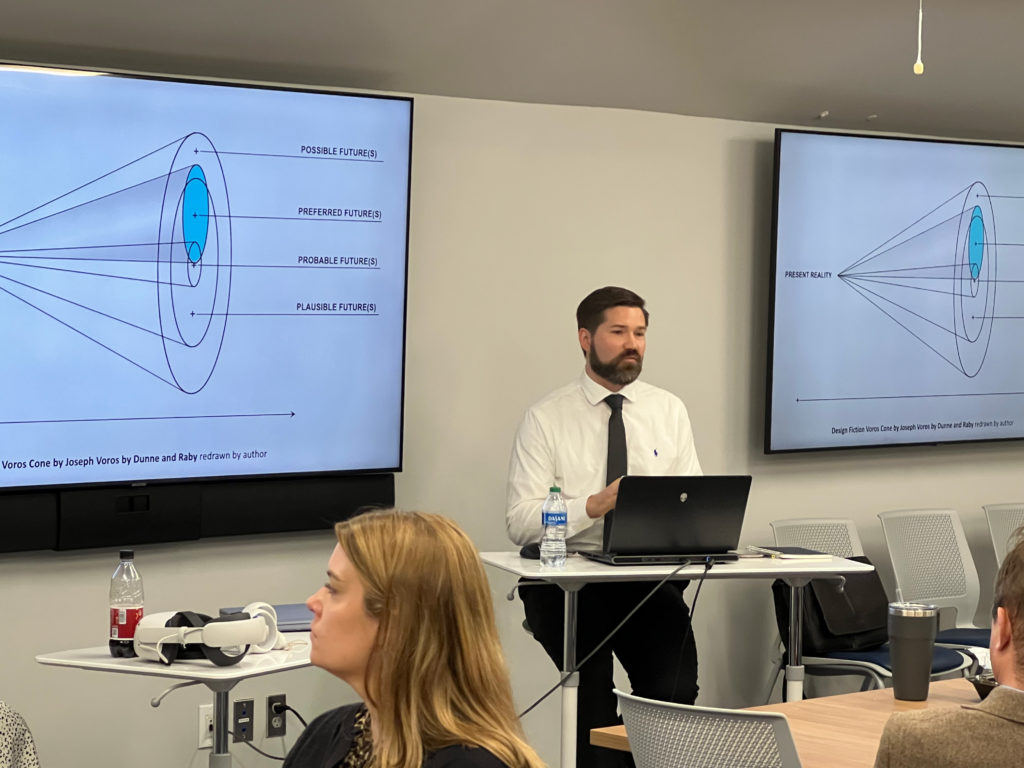 Breck Brigham, Contributing Writer
The Office of Research and Sponsored Programs recently decided to start hosting lunches to promote conversations between faculty member of different disciplines and schools. It was a time and place where professors got together and shared their research with each other. Dr. Deavours and Dr. Brakke presented their research on March 1 at the very first of these types of meetings. Both talked about technological trends and advances and how it applied to their areas of expertise. Dr. Brakke had a very interesting talk on architecture and the application of VR.
Dr. Brakke is an assistant professor of architecture an interior design. His research presentation was on technology and its uses in his field. This newer and growing technology allows these architects to get inside the projects and really show their vision for it and not just use pen and paper to get a client or designer interested. They can actually build and show off the total design in VR to interested parties.
"Because VR is an interactive medium that allows the wearer of the glasses to be able to see multiple views of a project in different conditions, which is much more dynamic than pencil and paper or printed renderings of a project." Aaron Brakke said on the topic.
The event was also a a lunch for those who attended and concluded with a question and answer time for both participants.