As part of Samford's Hispanic Heritage month celebrations, Carlos Aleman, the deputy director at the Hispanic Interest Coalition of Alabama, spoke at Samford University on Sept. 27.
Spanish Heritage Month spans from Sept. 15 to Oct. 15 and celebrates Latin American and Spanish heritage and culture.
At the event, Aleman discussed the U.S.'s ongoing immigration debate. Immigration matters to Aleman both professionally and personally.
Professionally, Aleman is a immigration historian. He studies Latino migration trends and patterns in the U.S. south and midwest as well as in Latin America.
Aleman is also a Nicaraguan immigrant. He was born in Nicaragua, but had to leave due to war and poverty in the 1980s. His family fled to San Francisco.
Too often, Aleman said people paint incoming immigrants as criminals.
"These characterizations don't describe the overwhelming majority of immigrants who are trying to improve themselves and their communities," he said.
According to Aleman, most immigrants just want a better life for themselves and their children such as Aleman's parents.
Although Aleman's family hoped for a better life in the U.S., they still struggled. Aleman's mother arrived in the U.S. unable to speak English and had to raise him and his brother alone.
"To many this sounds like a broken family, but for me it was just family," he said.  
Despite these hardships, Aleman merged into American society. As he grew, Aleman developed both a Latino and American identity. He listen to salsa and hip-hop music, and ate rice and beans as well as burgers.
"I consider myself as much Latino as I do American. To me …  these things are not mutually exclusive," he said. "This is a nation of immigrants built by families."
For a time, Aleman and his family were undocumented immigrants but then became legal permanent residents. Today, they are all U.S. citizens.
Rather than entering the U.S. illegally, many argue immigrants should apply for citizenship. However, Aleman argues the government has now made the citizenship process harder.
"What we don't talk about is the fact … our government has taken away paths to citizenship. The right way to do things has been narrowed," he said.
In April, Attorney General Jeff Sessions created another controversial immigration law, the zero-tolerance policy. It instructed the government to prosecute all adult migrants entering the U.S. illegally. This policy required immigrant children be separated from their parents.
By the end of June, more than 3,000 children had been separated from the their parents.
Aleman said these severed families are a humanitarian crisis and condemned the policy on legal and moral grounds.
By signing the United Nations' Human Rights Convention, Aleman said the U.S. agreed that everyone has a right to seek asylum. Besides asylum, everyone also has a right to due process.
"Everyone has a right to go through the court system and have their case heard," Aleman said.
According to Aleman, the Trump administration intentionally separated families to deter Latin American migrants from coming to the U.S. Until June, there was no law demanding immigrant families be separated. The government can decide how it enforces immigration policies. Once the Trump administration received backlash, they instantly reversed the policy.
"The Trump administration believed separating families would deter migration from Latin America. It was a strategic decision by the Trump administration to stop or minimize migration," he said. "The fact the administration could reverse course illustrates this was a strategic decision."
Even with the zero-tolerance policy overturned, some children still haven't been reunited with their parents. According to Aleman, it's because the government already deported the children's parents. Aleman said the government didn't track the children or their parents and did not have a plan to reunite them.
"Still today, there are hundreds of children that have not been reunited with their family after three months," he said.
Nevertheless, some argued the policy was still justified because these immigrants broke the law and crossed the border illegally and therefore must be detained.
However, Aleman said the law doesn't always equate morality.
"Slavery was legal. Segregation was legal. Moving Native Americans to reservations was legal. None of it makes it right," he said.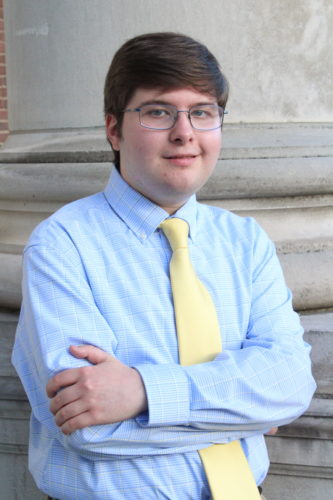 William is our News Editor. He is a Journalism & Mass Communications major from Birmingham, Alabama.