The Samford men's and women's tennis programs will participate in the Southern Conference Tournament in Macon, Georgia, on April 18-20.
The bracket match determining the SoCon women's champion will be played at 10 a.m. on April 20. The match determining the men's champion will be played on the same day at 2 p.m.
The women's program currently sits at fourth place in the SoCon after an away victory against Chattanooga, while the men are ranked fifth in conference standings after an away win against Mercer. Both teams are looking to finish their respective seasons on a high note.
The teams have found success at home and struggled on the road throughout the duration of the season, with the men currently possessing an overall record of 11-9 (3-4 SoCon) while the women sit at 12-10 (3-4 SoCon) overall.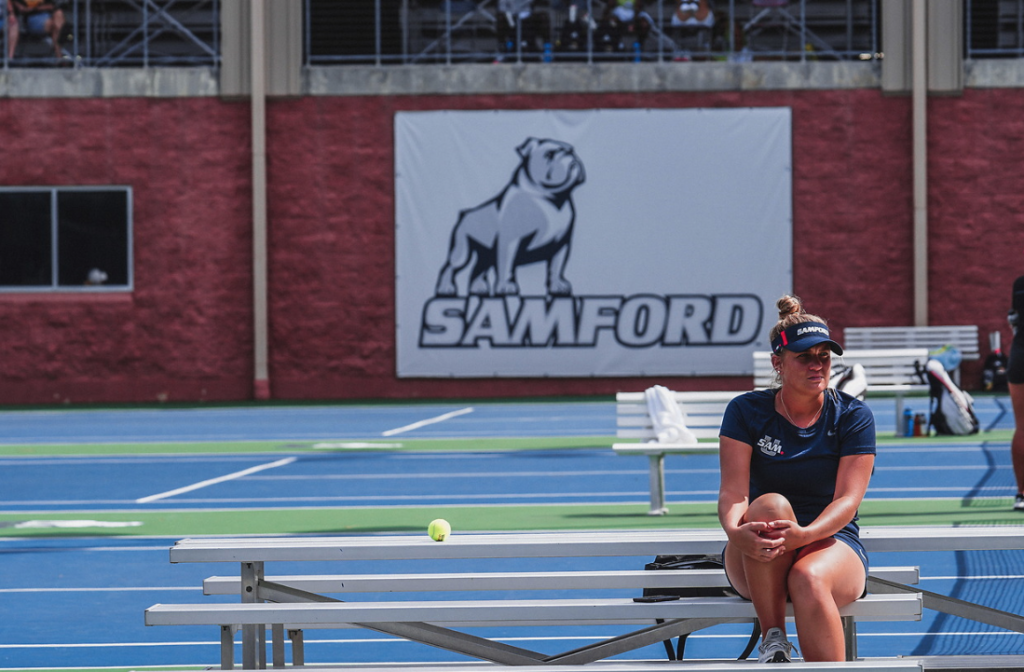 The men overcame a string of three consecutive Mercer victories in singles play in the regular season finale. Samford rallied to a victory with three successive victories immediately after Mercer went on their run, respectively.
"We competed extremely hard today across the board," said Samford men's tennis coach Rahim Esmail in a press release. "We are looking forward to conference next week."
Both teams have perfected various aspects of the game, including dealing with adversity and overcoming difficult situations.
"We have improved with dealing with losses and being behind in a match to coming back to winning and showing how much fight we have and what we are capable of," Samford junior tennis player Holly Horsfall said.
Despite an ordinary season based on wins and losses alone, the women's team is looking to finish the season on a high note and gain momentum and motivation heading into the tournament.
"We have one more match so we haven't quite got to thinking about the tournament yet," Horsfall said. "However, the last couple weeks we have laid off the amount of practice we have done to make sure we feel fresh going into every match. We have made sure the quality is great but the quantity isn't too exhausting."
In terms of looking toward the future after this season comes to an end, hopes are high for the women's tennis team as injuries and eligibility situations will no longer continue if all goes as planned.
"Next year our team is going to grow and one of our girls who will play high on the lineup will become eligible, with another making her return from injury," said Horsfall. "We have so much potential for next year and our singles and doubles will be really strong."
The No. 5 seeded men's team will kick off tournament play against the No. 4 seed Wofford at 12 p.m. on April 18.
The women, identically seeded No. 5 in the tournament, will face No. 4 seed UNCG at 7:30 a.m. in Macon.
The SoCon Tournament can be followed online at www.soconsports.com and statistics can be streamed live at samfordsports.com.