People have expectations of the college experience long before taking tours in high school. Between movies, Instagram posts, and Pinterest boards, most prospective students have preconceived notions of what college is like, whether they are aware of it or not.
It is common for college students, especially freshman, to experience a disconnect between where they thought they would be in their college career and where they actually are.
For junior journalism and mass communication major Clare Weigel, there was a rude awakening when it came to her classes.
"I really liked a lot of my classes for the most part, I just didn't expect there to be so many 8 a.m. classes," she said. "But those core classes are surprisingly useful for the rest of your college career."
For junior English and history major Emily Thorington, core classes gave her a different experience.
"I didn't expect how much they would open my mind in thinking about different cultures and worldviews, especially in CP," she said.
Thorington's advice for freshmen is to take advantage of friendships in those core classes.
"Get to know more people, talk to people in your classes and your hall," she said. "When you get farther into your major, the amount of people you typically talk to narrows, so they are opportunities to meet people freshman year that you wouldn't have at other times."
Weigel said that those friendships can be lasting ones. They take time, but they are worth it.
"I expected making friends to be easier than it was in high school," she said. "But what was unexpected was the fact that I made such deep friendships freshmen year that have lasted, it just didn't happen as quickly as I wanted them to, but it did happen eventually and that was a big blessing."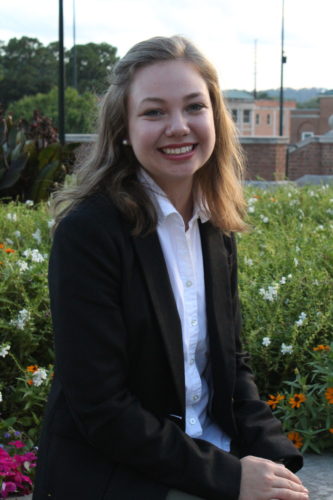 Kathryn has returned as our Features Editor. She is a junior Journalism & Mass Communications major with a concentration in print and is from Atlanta, Georgia.