Samford basketball season is approaching. The team started their first official practice a few weeks ago with a new mindset and an even newer team. After last season, the Bulldogs lost key players such as Wyatt Walker, Alex Thompson, Justin Coleman, Christen Cunningham and Triston Chambers. Many wondered how the team would be able to bounce back from this player exodus.
Having lost several players, the Bulldogs recruited five freshmen and two transfers. In addition to that, remaining players such as redshirt junior Brandon Austin, redshirt freshman JT Mumber, and redshirt senior Ruben Guerrero will be eligible to play this season after sitting out last year due to NCAA transfer rules.
The new members add fresh talent and a new playing style to the updated roster. The team overall is excited for the upcoming season. Freshman forward Robert Allen describes his excitement towards this upcoming season.
"On a scale of one-10 of how excited I am?, I'm definitely at a 10." Allen says.
Many players, including Allen, explained that the excitement stems from the new squad's unified mission to change the outcome of the team's success in comparison to last year's team. Junior forward/center Jalen Dupree shares excitement with Allen, giving props towards their great guard play as well as forward play and describes the energy as "upbeat and contagious."
There is still much learning to do for the SoCon team, but all are very optimistic about what is to come in the future. Last year's players have taken the time to reflect on the previous season in comparison to the present thus far. Senior forward Stefan Lakic sees a shift in energy between the players.
"It's definitely a different energy," Lakic said, "It was definitely brought by the new members of the team, as well as leadership and hard work ethic."
Lakic continued his enthusiasm by expressing how the communication has largely improved from last year. Allen agreed with Lakic's sentiments, describing how the energy each individual brings to practice "is needed to become champions."
Even though official practice just started a few weeks ago, several players are already standing out, causing teammates to take notice. Two of these players are junior point guard Josh Sharkey and redshirt junior guard Brandon Austin.
"Both are beasts offensively, but they can also play lockdown defense," Allen said. Dupree commends Sharkey on his growing leadership. In order to gel as a team, it's important to identify each person's role. Two lone seniors Lakic and Guerrero have mutually taken on their leadership roles, particular for the younger members on the team.
"As one of the older guys on the team, I try to help out the freshmen during practice," Guerrero said.
Lakic is also on the same wavelength as his teammate Ruben Guerrero.
"Ruben (Guerrero) and I have to keep everyone accountable," said Lakic. "It's our job to make everybody feel a part of the team and excel every day in practice to become better."
One of the transfers, junior forward/center Jalen Dupree will be redshirting this upcoming season due to NCAA transfer rules. However, Dupree still recognizes his impact on the team.
"My role is to provide encouragement for my teammates since I will be redshirting," freshman Robert Allen said as he acknowledged his role as one of the team's forwards. "My role on the team is to play defense, get every rebound and knock down the open shots," says the true freshman.
Each player has someone or something in their lives that motivates them to continue to work hard as a player and as maturing young men. Family is one motivator that drives these players to be the best they can be.
"My mom and my sister always worked hard for me when I was growing up, so I want to give back to them,"  Allen said.
Sometimes the love of the game itself is motivation enough for others.
"My love for basketball keeps me going," Lakic said. "It makes me want to come to practice everyday and learn new things. It requires me to be the best I can be in order to be better tomorrow."
The Bulldogs open their season against North Alabama at home in the Pete Hanna Center on Nov. 6 at 6:30 p.m.
[Photo courtesy of Chase Cochran Photos]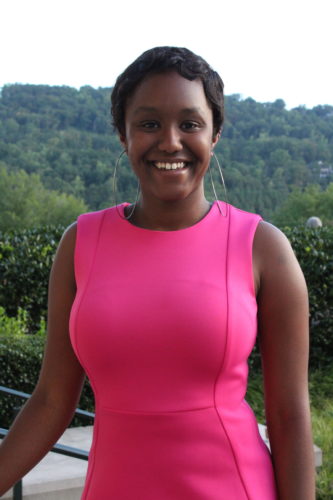 Joi Moore is a JMC major with a concentration in Print.