Samford University's student senate passed a bill on Tuesday, Feb. 26, 2019 that created a new committee, the Diversity Committee and clarified this new committee's role.
The senate debated the bill for the past two weeks and reached a compromise concerning the bill's language.
SGA Senate President Heath Padgett said this bill does not advocate for any particular belief but aims to show respect for everyone on campus, regardless of their differences.
From Senator Danielle Starmer's perspective, this compromise was the best possible outcome.
"Even though everyone was not 100 percent happy with this version, I feel optimistic about this bill because it shows that it is possible to take in deep consideration of polarizing viewpoints and combined them in a way that makes the majority of people happy," Starmer said.
Starmer said she hopes this bill will help shape how diversity is viewed across campus.
"I have a lot hope because, especially the wording in the bill, and I feel we have an opportunity to be an example for all of Samford as far as diversity statements because they do have the problem of being vague," she said.
Senator Isaac Sours said this bill was needed because it allows SGA's new Diversity Committee to better help students who face bullying and discrimination on campus.
"We are just trying to advocate for people with needs. Not everything is going to be legislative," he said. "We have students who come to the Diversity Committee with problems like being bullied in their dorms …. and even people being bullied in public."
Sours said these instances helped inspire the bill.
"That's type of thing that someone in Senate should be hearing about and maybe should be doing something about it," Sours said.
Sours hopes this bill will allow Senate to do that.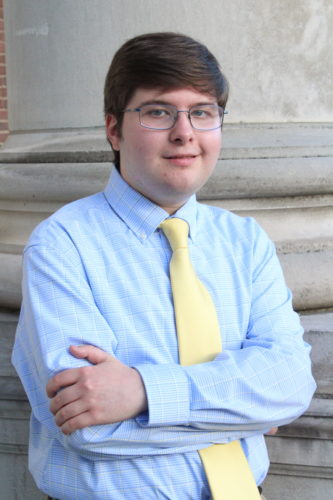 William is our News Editor. He is a Journalism & Mass Communications major from Birmingham, Alabama.