After competing in yet another tough, overtime matchup against the Mercer Bears last Saturday in Macon, Georgia, the Samford Bulldogs fell by a final score of 33-36 in three overtime periods. Samford has tied a record set by Georgia Southern in 2008 for the most overtime games played in a season with four thus far, including a total of ten overtime periods. That's a lot of football.
This weekend's homecoming matchup against the Chattanooga Mocs will present the Bulldogs with yet another tough Southern Conference challenge. The Mocs will come into Seibert Stadium with an identical record of 4-5 (3-2 SoCon), having suffered back-to-back losses to the likes of Wofford and  No. 13 Furman. 
The Mocs have had an up-and-down season, starting off 1-4, then bouncing back with three straight wins before losing two straight. 
The Bulldogs defense will be tasked with preparing for another balanced attack, with a slightly different style. The Mocs average 192 yards rushing per game and 179 yards through the air per game, tending to run the ball most of the time. 
Senior quarterback Nick Tiano, a one-time Mississippi State transfer, commands the Mocs' offense, having completed 127 of 233 pass attempts for 1,548 yards, eight touchdowns, and nine interceptions. His 54.8% completion percentage is nothing to write home about, but the experienced signal caller from Chattanooga, Tennessee facilitates the offense well.
What the Samford defense will really have to look out for is the versatility and presence of senior running back Ailym Ford. Ford, a true freshman from Florence, South Carolina, has established himself as one of the premier ball-carriers in the conference, totaling 1,072 yards and nine touchdowns on 203 carries so far this season. His 119 yards a game is good for second in the conference, and his speed and quickness can be difficult for opposing defenses. 
This year's homecoming game is sure to bring a large crowd to Seibert Stadium for a 2 p.m. CST kickoff. The game will be streamed live on ESPN3.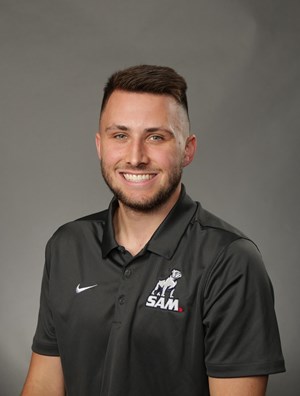 Gunnar Sadowey is the sports editor for the Crimson. He is a senior from Elkhart, IN. Gunnar is currently a journalism and mass communications major with a print concentration and a German minor.