Despite being eliminated from the postseason a few weeks ago, Memphis 901 FC defeated Birmingham Legion FC for the first time in the two-season history of both clubs on Saturday night, 3-1 at AutoZone Park in downtown Memphis.
Memphis rookie forward Cal Jennings earned the visitors all three points on the evening by scoring a hat-trick. He scored his first of three goals in the 36th minute as Jennings connected on a low, driven cross from defender Rece Buckmaster.
Birmingham drew level just before halftime on a second chance goal from midfielder Bruno Lapa. Jamaican forward Neco Brett slowed play in the Memphis 18-yard box before laying it off to Lapa. The Brazilian's first strike hit the left post but deflected directly back to him, allowing for a first-time finish on Memphis goalkeeper Jimmy Hague.
After Saturday, Lapa moved up into a tie for 14th best in the league with goals scored (7). The Wake Forest product has scored in all four matchups against Memphis this season.
Memphis took a 2-1 lead in the 54th minute after forward Keanu Marsh-Brown headed a misplaced Legion FC back pass directly to a streaking Jennings, who slotted it home past Legion goalkeeper Trevor Spangenberg. As the Legion stretched play for a late equalizer, Jennings broke through the Legion's defense in the 86th minute to seal it with his third and final goal of the game.
"It's been a problem the last couple of games that I feel like we're just not playing up to where we need to be as these games get playoff caliber performances," said Legion FC Head Coach Tommy Soehn according to a press release. "If you don't come totally locked in and focused, you're going to be on the short end of things.
"It's disappointing because now we let something slip that was a goal of ours, a home playoff game, and now we're on the road against Tampa. So, you know, unfortunately we have to deal with the cards we're dealt and find a way to go to Tampa and get a result."
Defender Mikey Lopez said the team is ready for the challenge.
"We really wanted to play at home first round, in front of all our fans in Birmingham, so we're disappointed, but we still feel confident we can get a result at Tampa Bay," Lopez said according to a press release. "We have to come out from kickoff ready to fight and ready to outwork them for the full 90 minutes. We'll be ready."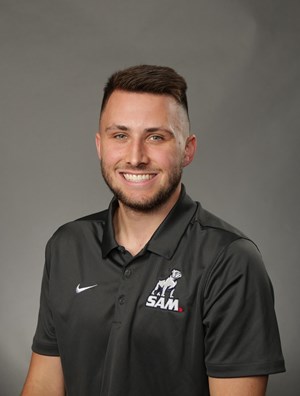 Gunnar Sadowey is the sports editor for the Crimson. He is a senior from Elkhart, IN. Gunnar is currently a journalism and mass communications major with a print concentration and a German minor.