Legion FC announced a new contract signing, this time for Puerto Rican national team midfielder Jaden Servania. The Birmingham, Alabama, native returns to Legion FC on a professional contract after signing in 2020 as the club's first-ever USL Academy player.
"Jaden showed excellent development last season and adds a unique dynamic to our attack," Legion FC President and General Manager Jay Heaps said in a press release. "He's a young player that has great potential, and we are excited to continue to have him here in a Legion FC jersey."
The 19-year-old played in every match for Legion FC last season, racking up three goals, one assist, seven shots, seven chances created, 10 tackles and seven interceptions in 721 total minutes. Servania was also named to the USL Championship Team of the Week in Week 10 after a goal and assist in the Legion's 4-1 win over Charlotte on Aug. 29.
"I am extremely excited about being back with Legion FC, and I am looking forward to representing Birmingham once again," Servania said in the release. "We had a good season last year and made it to the playoffs, but I want to build on last year's success and hopefully bring a championship to Birmingham. Hammer Down!"
Before joining the Boys in Black, the midfielder spent time with the Houston Dynamo academy and recently played for USL League Two team Brazos Valley Cavalry FC. While representing Puerto Rico at the international level, he saw game time as recently as February of 2021.
In the 2018 CONCACAF U-20 Championship, he scored seven times and assisted twice in five appearances during the competition's group stage.
According to TransferMarkt, the midfielder's contract will last until November 30, 2021.
Although he would have been eligible to play for Wake Forest this year, he has made several appearances with Legion FC in hopes for a solid professional career.
Servania will likely see action in the Legion's March 28 preseason friendly against Atlanta United of the MLS. The game is set to kick off at 2 p.m. CST from BBVA Field in Birmingham.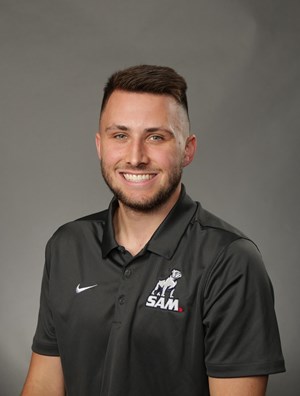 Gunnar Sadowey is the sports editor for the Crimson. He is a senior from Elkhart, IN. Gunnar is currently a journalism and mass communications major with a print concentration and a German minor.