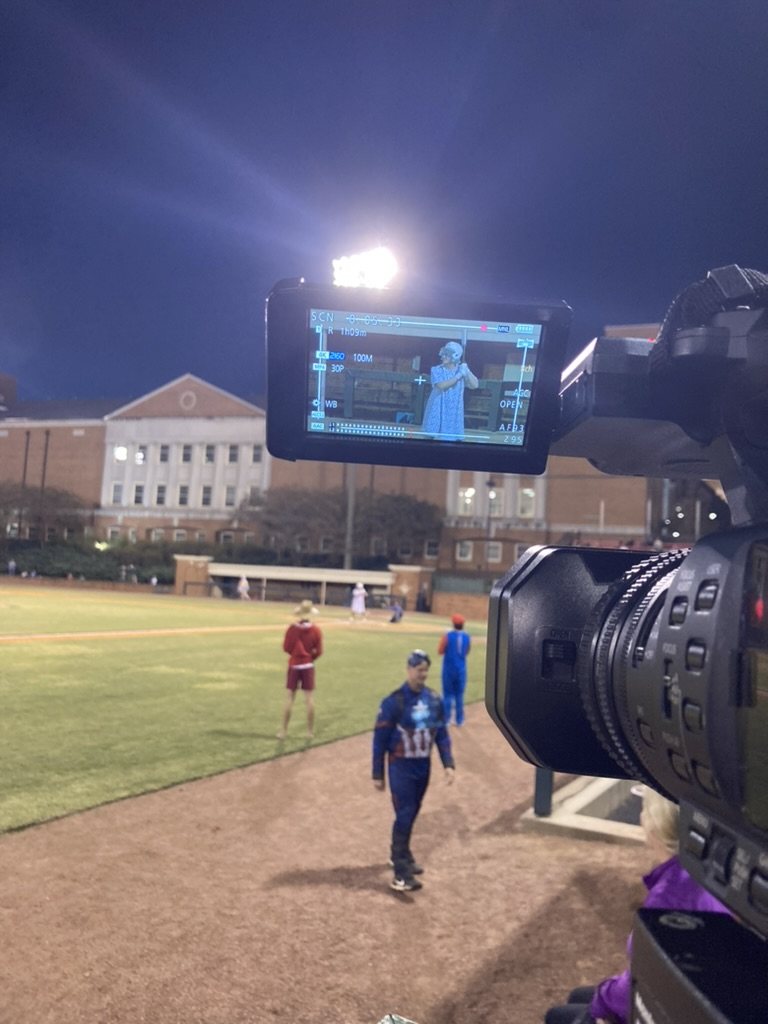 https://www.youtube.com/watch?v=sfOfEmRKHAo&t=1s
By: Alison Williams, Bulldog Blitz
The Samford Baseball team suited up…in Halloween costumes for their eighth annual Halloween Scrimmage.
On Thursday, October 28 the baseball team became kings, knights, hotdogs, grannies, and giant babies to compete in a 45-minute scrimmage against each other. No winner was crowned.
The team answered questions throughout the game, while host Haley Sue Harbison – dressed as Rapunzel – interviewed the crowd. The questions consisted of which costume was a crowd favorite; which team had the most creative costumes; and how the giant baby was able to run.
The kids in attendance were also dressed up. There were many dressed up as superheroes, minions, monster trucks and even a baseball player.
The baseball team partnered with the Hope for Autumn Foundation to raise awareness and money for childhood cancer.
The Hope for Autumn Foundation's mission is "to provide new hope and assistance for families battling childhood cancer, to support innovative research in childhood cancer therapies, and to increase community awareness of childhood cancer and cutting-edge treatment options," according to their website.
It was a fun-filled night full of laughs and candy, but not much baseball. But baseball wasn't the main objective.
It was all about fun and the community coming out to support the Dogs.
"My favorite part is seeing everybody in costumes," said junior pitcher Blake Bortak. "It's all pretty funny, and all of us just playing as different characters and everyone just running around the bases. It's all fun and games."
The team finished the fall season last week and is now preparing for the spring season. The spring season is slated to start in mid-February.