By: Ally Hayduk, Bulldogs Blitz
Director of Development, Maggie Folker, explains how you can be involved with Bulldog Athletics and have a direct impact on Samford's student athletes.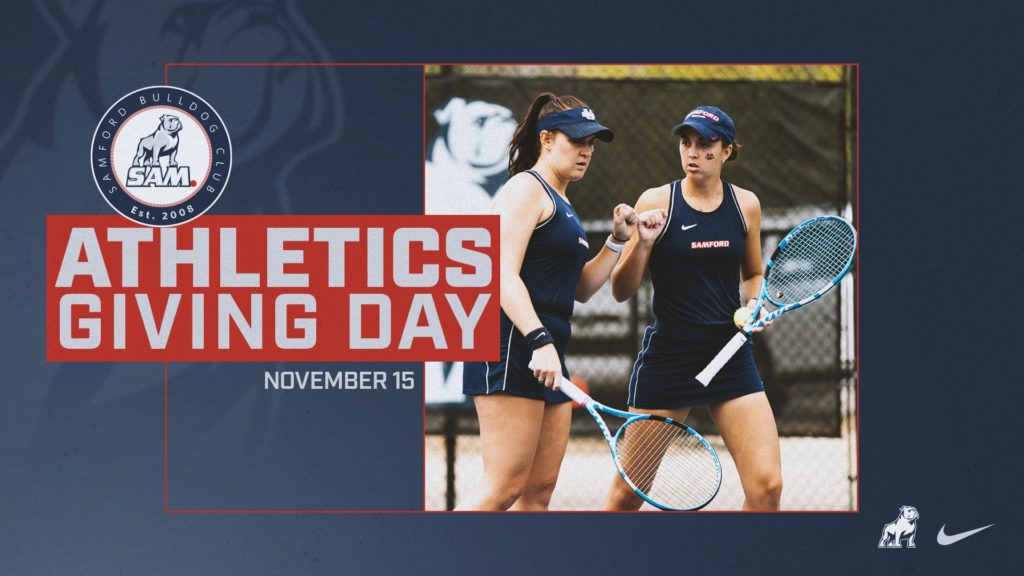 What is Athletics Giving Day? 
Folker describes the day as an event where "everyone who has a passion for Samford athletics can bless the sports."
Anyone who would like to give back to the bulldog athletic community (alumni, parents, current student athletes, or anyone who loves Samford sports) can impact a team of their choosing and make a difference in an athlete's collegiate experience. 
How to Get Involved 
This Virtual event is already open and will close at 1 A.M. on Nov. 16.
Folker says that they hope to interact with 500 donors and currently hold a goal of $100,000 for total donations made.
To participate in Samford's Athletics Giving Day Visit. 
To stay up to date on all things Samford sports visit.