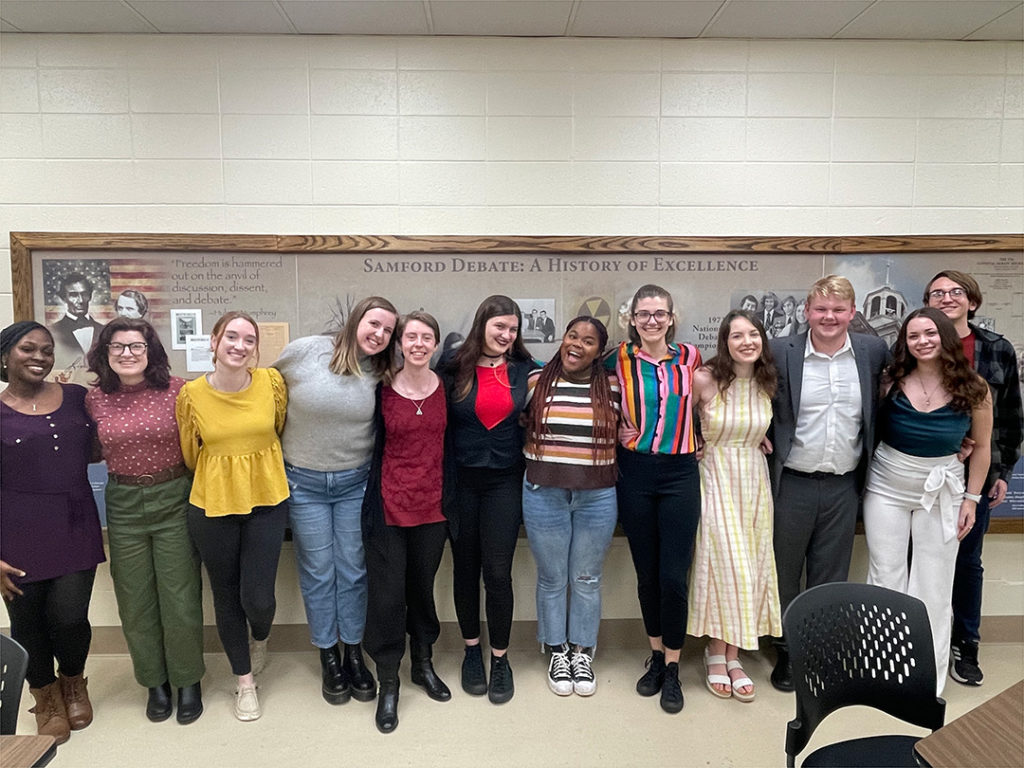 Breck Brigham; Contributing Writer
The Samford Debate team recently had a major victory and great season. Wednesday evening, the team had a celebration to wrap up their amazing run this year. The team recently finished up the regular year and had a fantastic outcome. To celebrate the end of the season and all their success, they held a party in Brooks Hall. It was to celebrate the great year and congratulate those who medaled at the American Debate Association and those who are going to the National Debate Tournament.
Those nominated for the National Debate Tournament are preparing for a harder debate. Instead of debating for six rounds before elimination, they will debate 8 rounds for two days. Those who qualified will go to the NDT March 30 through April 4. We wish them good luck and congratulations to the whole team. Learn more about their wins at the American Debate Association here.